Taylor Swift's got a new man -- and everyone is already freaking out about it!
The Sun published a series of exclusive photos showing the "Shake It Off" singer getting hot and heavy with "Thor" star Tom Hiddleston on a beach by her Rhode Island home on Tuesday. In the pictures, the two kiss, embrace, hold hands and, of course, snap a selfie together while sharing serious PDA.
The hookup comes just two weeks after Taylor and her ex, Calvin Harris, officially called it quits. "The only truth here is that a relationship came to an end & what remains is a huge amount of love and respect," Harris said of the split at the time ... in a tweet that was deleted earlier today.
Calvin must have known these photos were coming, as he also removed all photos of his ex from his social media accounts and reportedly blocked her fans. Taylor still has a photo with Harris up on her page, as well as a snap of the locket he got her for their one-year anniversary.
A source close to Harris tells E!, "He just wants her to be happy, they were not a good fit." Another friend of his tells PEOPLE, "Adam is aware [of her new relationship]. He always just wanted the best for Taylor. He has no opinion about who she hangs out with."
Swift, 26, and Hiddleston, 35, have a bit of a history together, one that overlaps with her relationship with the DJ.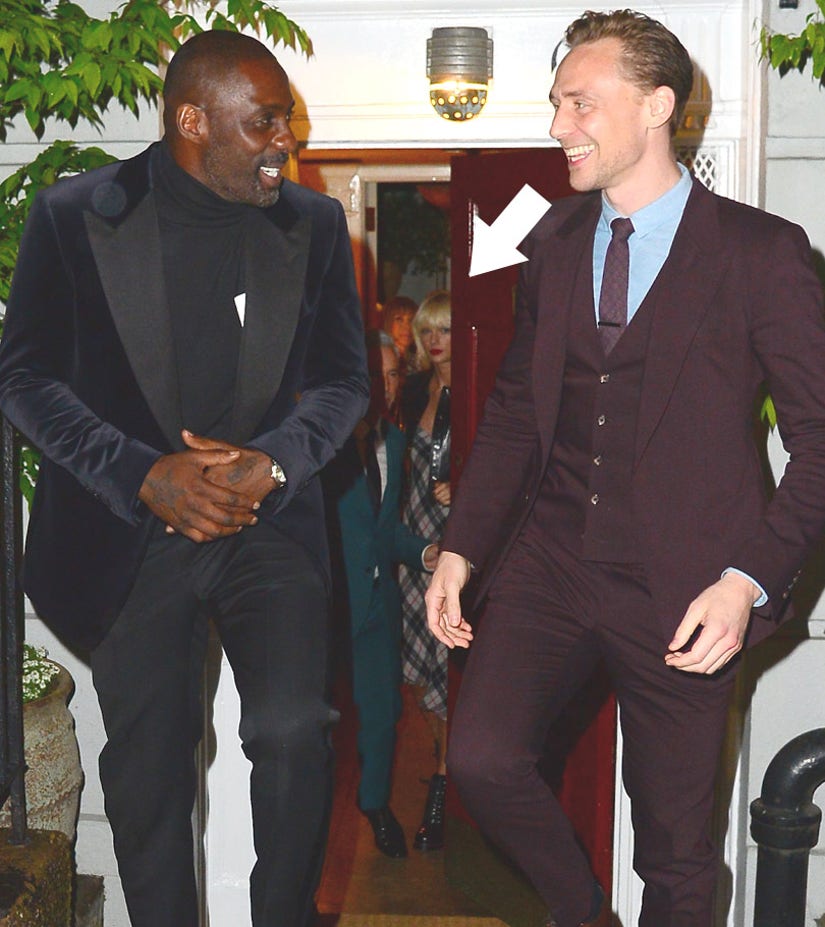 Getty
First, they were spotted leaving Anna Wintour's private Met Gala pre-party on May 1 at the same time (above). While photographers only noted Tom with his "Thor" costar Idris Elba, Swift can be seen peeking her head around the door in the background.
Then, on the night of the actual Gala, June 2, they went viral after having an epic dance off to T.I. and Jay Z's "Bring 'Em Out."
Waiting for your permission to load the Instagram Media.
"I love dancing. Who doesn't? It's a weird one [that it went viral]," Hiddleston later told the Press Association of their moves. "I haven't actually danced for a long time, but I happened to be dancing at the Met Gala because it was a party."
"I was [at] a table with Taylor Swift, and The Weeknd was playing, and she said, 'The thing about these parties is nobody gets up to dance,'" he added. "She, as a musician, was like, 'We've got to dance for The Weeknd.' So we got up and danced."
"I didn't know it was going to ping round the world."
Calvin was MIA at the event.