North West had a magical birthday yesterday at Disneyland!
Kim Kardashian and Kanye West's daughter turned 3 on Wednesday, and she spent her big day dressed as a princess at the Happiest Place on Earth.
Nori looked adorable in her pink Princess Aurora dress, which she paired with gloves and a tiara, of course!
"Thank you @disneyland for making all of my princess dreams come true today!" her proud mama captioned the cute candid on Instagram.
Auntie Kourtney Kardashian also posted a picture of her niece in a pink tutu, writing, "Happy Birthday my Northie girl!"
We can't get over those big eyes and her cute curls!
North was flooded with birthday messages from her famous family yesterday.
Mrs. West took to her app to share a beautiful bday message for the tiny tot, writing, "The joy of my world, my best friend—I would be lost without you," she wrote. "I've loved seeing you grow up, and I can't wait for many more amazing years. I love you, my bubs!"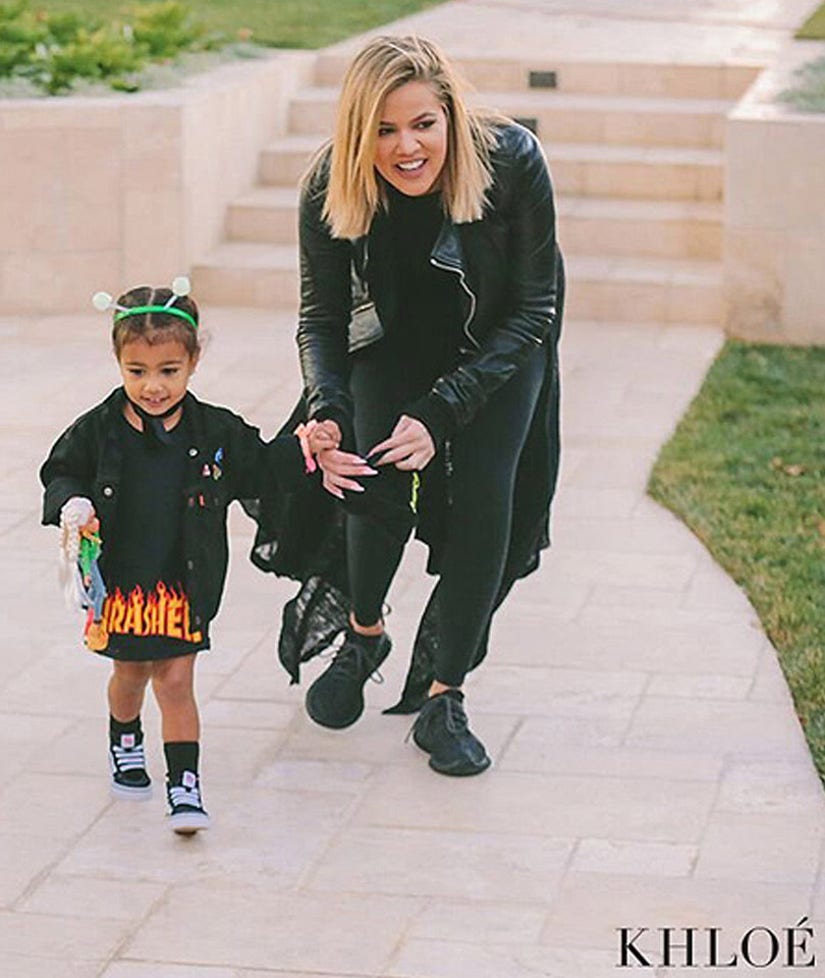 Khloe Kardashian
Khloe Kardashian, Kendall Jenner and Kylie Jenner all wrote notes to their niece on their websites.
"Happy birthday to my niece, North!" Khlo wrote with the picture above. "You are the sweetest little girl and such an awesome big sister to Saint. Auntie KoKo loves you to the moon and back!!!"
"Happy birthday to my beautiful niece, North!" Kylie added. "You're so funny and smart and it's really special to watch you grow up."
"North, I can't believe you're already three! It's crazy how quickly you're growing up, but it's so amazing to see," Kendall said in her message. "You're such an energetic, outspoken and funny kid. You're also the chicest little lady I know (along with P, of course). Happy birthday — I love you!"