Jamie Lynn Spears has come a long way since her teenage years!
The 25-year-old singer gets candid about her life in the spotlight in a new interview with People magazine, where she opens up about welcoming daughter Maddie when she was just a teenager, her career and motherhood.
Britney Spears' little sister found out she was pregnant in 2007 when she was just 16-years-old, after learning the results of a pregnancy test in a gas station. "It was scary – I couldn't believe it," she tells the mag.
Jamie and her then-boyfriend Casey Aldridge did their best to keep her pregnancy under wraps, fearing how her parents would respond to the life-changing news.
"My biggest concern was, 'Oh my goodness, I need to tell my mother and father and my family,'" she reveals.
Even though Spears was still just a child herself, she says the pregnancy really forced her to grow up and mature.
"I was on a Nickelodeon show, so I felt responsible for what these young girls were gonna think looking up to me," she confesses. "I put myself in an adult situation, so I needed to handle it like an adult. My age was never an excuse for me."
Part of taking control meant taking a break from the spotlight to focus on raising her child.
While the blonde beauty ended up splitting with Maddie's dad, she says their breakup helped her find Mr. Right.
"We tried to do the right thing, but it ultimately wasn't the right thing for our forever," she says of her split from Aldrige. "It just wasn't the healthiest situation for any of us. So accepting that and moving forward and working on myself allowed me to be open to finding the right person."
Today, Spears is in a happy and healthy partnership with businessman Jamie Watson. The two said "I do" in a 2014 ceremony, where Maddie served as the couple's adorable flower girl.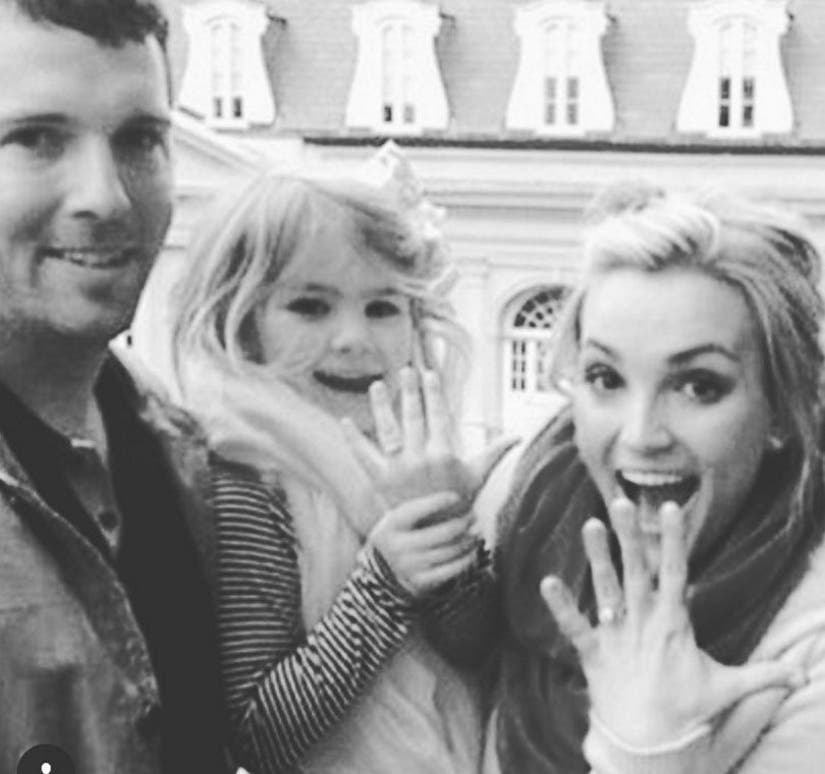 Instagram
"She's got such a sweet little heart," Spears says of her 8-year-old daughter. "I feel like I've raised her with a lot of honesty, but I've also raised her with a lot of love. She's a very happy, content little girl, and there's nothing more a parent could ask for. That's my most proud accomplishment out of anything and always will be."
"She's just like any other little kid [would be in that situation]," Jamie says of her daughter's life in the spotlight. "She's like, 'Hey, am I gonna get to see Fifth Harmony?' or 'Oh my gosh, Ariana Grande is gonna be here!'"
"But we keep her really grounded about that," she adds. "As long as you remind your kids to be humble and appreciated; that's really important."
"Most people aren't introduced to the world as a young child; you don't know what they were doing when they were 11," she reveals. "It's the right time to bridge that gap so people who knew me as a young girl now get to meet me as an artist and an adult for the first time."
What do you think about the country singer's candid comments? Sound off below and check out the gallery above to see more child stars then and now!