Matthew McConaughey may be one of the hottest men in Hollywood, but there's one woman who stopped him in his tracks ... his wife, Camila Alves.
The couple met at a club in Los Angeles back in 2006, and for the actor, it was love at first sight.
"I was very happily single and healthily single," McConaughey tells PEOPLE in this week's cover story. "I was not looking. I was sleeping well, I was spiritually sound, I was good hanging with me."
"Out of the corner of my eye, this sort of aqua-green figure went floating across the frame about 20 feet in front of me," he continues. "My eye went up and I remember what came out of my mouth. I didn't say 'Who is that?' I went, 'What is that?' As l was trying to get that's attention across the room, I went in my head, 'This is not the kind of woman you call over across the room, McConaughey. Get your ass out of your chair and go get her.' Which I did."
The "Free State of Jones" star reveals he was instantly drawn to her beauty and her spirit. "The self-respect she had, the way I understood her and her relationship with family, the way she respected me but never took anything for granted, not putting on any airs whatsoever," he says. "We went on our first date three nights later and I knew then … I've been wanting to go on a date with her for the last nine years and not with anybody else."
The pair, who married in 2012 after six years of dating, has their hands full with kids Levi, almost 8, Vida, 6, and Livingston, 3.
"[Levi is] the architect. Levi observes, Vida sees, Livingston does," the proud papa says.
"[Levi is] the most considerate person I know but he loves to measure the anatomy of the situation. Very much a perfectionist like me," he adds. "Vida just makes sense of situations. She cuts right to the nut of the answer real quick…Then Livingston is the doer. He's the monarch."
For more of Matthew's interview, check out the new issue of PEOPLE, on stands now.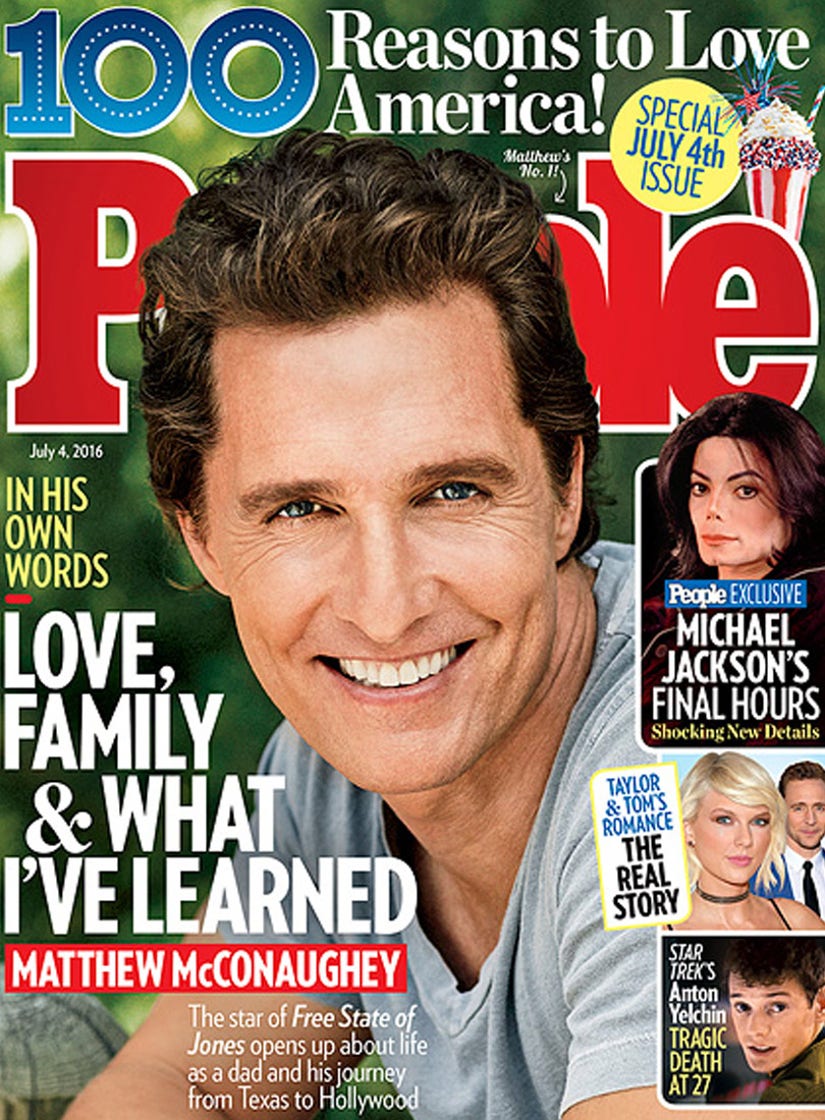 PEOPLE