Ariel Winter isn't afraid to take on her haters.
The "Modern Family" star took to Instagram to call out critics who left negative comments about her super-sexy graduation party dress.
"Dear sorry body-shamers, I looked HOT in that dress. And if you hate it, don't buy it," she wrote. "But please get a hobby. XOXO Ariel #EmbraceYourBody."
She posted another revealing selfie, where she's showing off her curves in crop top and jeans, adding, "Embrace all that you are. Don't let those outside voices become your inner voice #mychoice #loveyourcurves."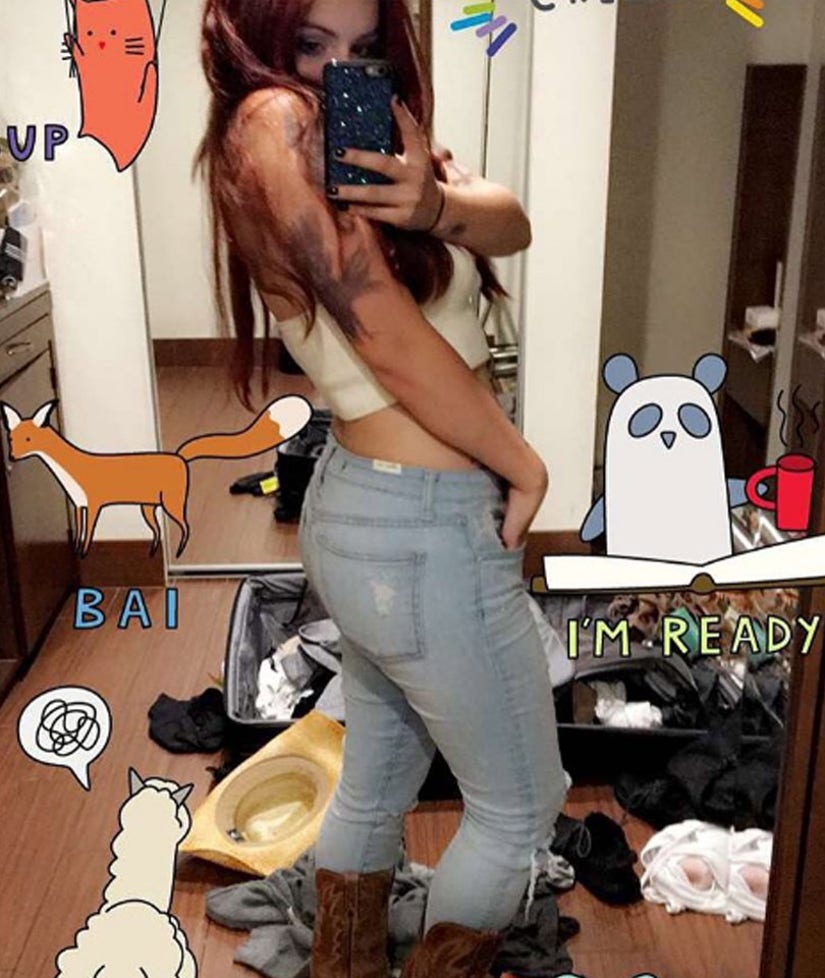 Instagram
Over the weekend, the college-bound actress shared a sweet message to her family, thanking them for helping her reach her goals. "The amount of love and support they've shown me for the past four years has been life changing," she wrote. "I couldn't be luckier or more grateful. I was in awe last night and I still am that you guys love me that much to do all of that for me."
"I never would be where I am today without you two...you guys saved me and taught me to be the person I am today," she continued. "Dad...I love you!!! Thank you for always being there to support and love me as well and always put a smile on my face no matter what :). I'm so grateful for the bond we now share."
Winter confirmed in April that she'll be attending UCLA in the fall, after reportedly applying to 15 different schools. She also revealed her plans to study law.
"I've had a tumultuous relationship with the court system. But with what I've gone through, I think it's really important to become a voice for abuse victims who have no voice," she told PEOPLE earlier this year. "I want to be able to make a difference."
Ariel, of course, took her mother to court and became an emancipated minor.
"I would love to continue acting but it's definitely important, I think, to go and do something else as well," she also told E! last year. "You never know if something's not going to work out, if one day acting is like, 'No, we don't like you anymore!' You gotta have something else you can do. I've always been interested in law so I think it'll definitely be something that I'll love to do and also go to school for."