Ariel Winter just reached another major milestone!
On the heels of her high school prom, the "Modern Family" star graduated from Campbell Hall School in Studio City, Calif. on Monday -- and she looked gorgeous as she headed to the ceremony in Los Angeles.
Sporting a figure-hugging pale pink dress with nude Christian Louboutin heels, all eyes were on the actress and her bold red hair.
On Sunday, the new grad shared an Instagram pic of herself in a white lace dress as she hugged one of her gal pals. "From Baccalaureate to Graduation tomorrow and then UCLA bound #classof2020," she wrote.
She followed it up with a second post, showing off her blue hat and gown as well as her diploma with the caption: "It's actually done...I GRADUATED."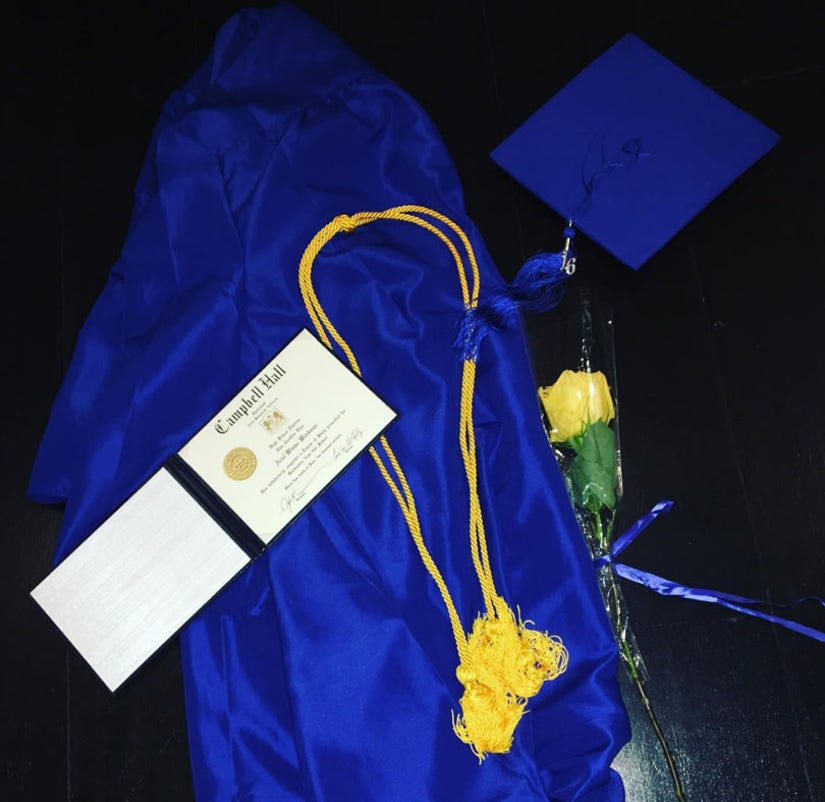 Instagram
Winter confirmed in April that she'll be attending University of California Los Angeles in the fall, after reportedly applying to 15 different schools. She also revealed her plans to study law.
"I've had a tumultuous relationship with the court system. But with what I've gone through, I think it's really important to become a voice for abuse victims who have no voice," she told PEOPLE earlier this year. "I want to be able to make a difference."
Ariel, of course, took on her mother in court and became an emancipated minor.
"I would love to continue acting but it's definitely important, I think, to go and do something else as well," she also told E! last year. "You never know if something's not going to work out, if one day acting is like, 'No, we don't like you anymore!' You gotta have something else you can do. I've always been interested in law so I think it'll definitely be something that I'll love to do and also go to school for."
Congrats ... and good luck!