Katherine Heigl is adding to her brood!
The actress is expecting a baby boy with husband Josh Kelley. The new addition will join the pair's adopted daughters, Adelaide Marie Hope, 4, and Naleigh Moon, 7.
The mama-to-be shared her first sonogram picture on Instagram on Thursday and couldn't help but gush about her son on her blog, Those Heavenly Days.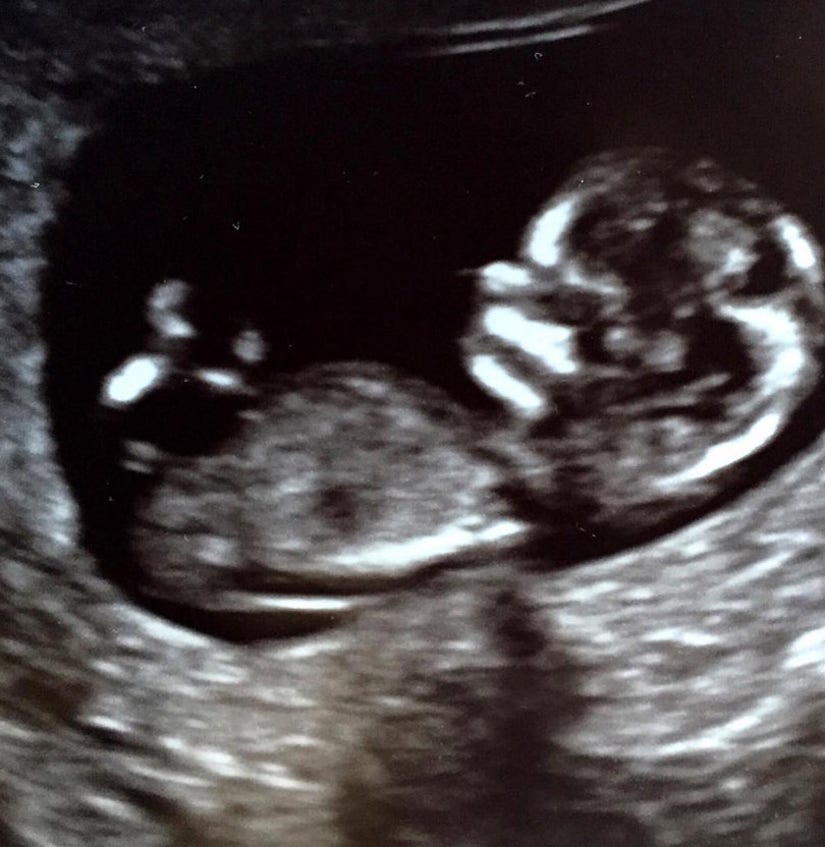 Instagram
"Sooooo… the Kelley family received some very exciting news recently and I've been dying to share it with you all. We are expecting a third addition to our tribe! It was totally unexpected but thrilling non the less," she wrote. "Naleigh and Adalaide are over the moon and can not wait to spoil their new sibling rotten and of course Josh and I are full of high hopes and bubbling anticipation."
"The whole pregnancy thing is new to me but the thrill of having a baby is not," she added. "We've known for awhile that we wanted to add to our family and frankly didn't really care how we chose to do that. We were considering adoption again, fostering, or pregnancy if possible. Seeing as I have never been pregnant and as my OB/GYN reminded me last year, I'm of advanced maternal age, I wasn't sure pregnancy was even in the cards for us. Turns out it was very much in the cards!"
The "Grey's Anatomy" alum, 37, and her rocker hubby adopted Naleigh from South Korea in September 2009 when she was 9 months old. Adelaide was adopted domestically in 2012.
Heigl recently opened up about motherhood, revealing that she feels more mature after adopting her girls.
"I feel like I'm finally a legitimate grown-up," she told PEOPLE in 2014. "I have a deeper understanding about what really matters and whose opinion really matters. I'm not going to lie, I'm absolutely a neurotic actor. But I'm less atwitter, and I'm less defensive, and I'm less afraid of what everybody thinks about me."
Her relationship has helped, too. "I'll look at my husband and sometimes go, 'You know what? I'm doing all right.' Because if I was that big of an a------, he would not still be here," she added. "He's way too cool to put up with that."
Congrats to the growing family!