Jaden Smith isn't concerned with what you think about him!
The son of Will Smith and Jada Pinkett-Smith covers the August issue of Nylon magazine, where he gets candid about his life in the spotlight.
Though the 17-year-old has made headlines in the past for his interesting wardrobe choices and pretty bizarre interviews, he's not worried about his image in the slightest.
"The world is going to keep bashing me for whatever I do, and I'm going to keep not caring," he tells the mag. "I'm going to keep doing the same things—I'm going to keep doing more things. I'm going to take most of the blows for my fellow MSFTS."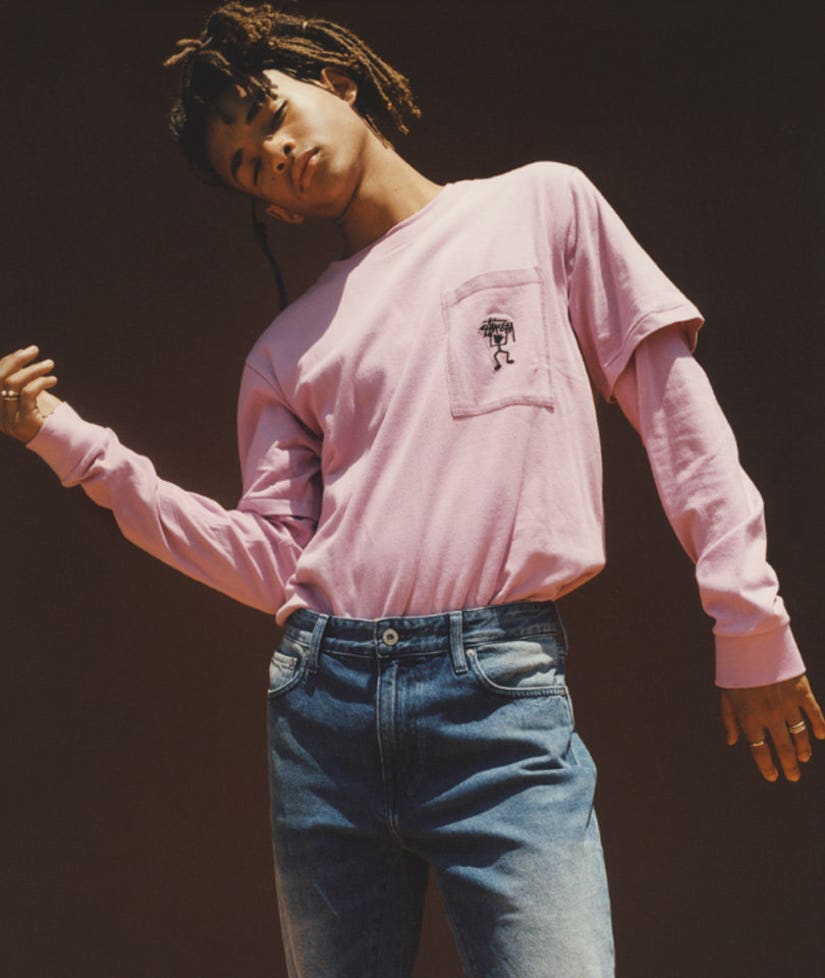 NYLON/Jesse John Jenkins
"So, you know, in five years when a kid goes to school wearing a skirt, he won't get beat up and kids won't get mad at him," he explains. "It just doesn't matter. I'm taking the brunt of it so that later on, my kids and the next generations of kids will all think that certain things are normal that weren't expected before my time."
A lot of Jaden's confidence stems from his famous parents. "The greatest lesson I've learned from my parents is to be myself, at all costs, no matter what anybody thinks," he says.
Smith is also very excited to be the face of Louis Vuitton's spring/summer '16 women's campaign.
"It was lit because we all knew that we were going to impact the culture and change the game and make a difference," he says of his unique new gig.
What do you think about Jaden's comments? Sound off below and check out the gallery above to see more child stars then and now!