Courtney Stodden is bald and beautiful in her husband's eyes.
The reality TV star shaved her head late Sunday night, as a "symbolic gesture" in honor of the child she recently miscarried. "I want to step into this chapter in my life fresh," she explained in an Instagram video before she did the deed.
While she embraced her new look in a series of photos she shared online after buzzing her hair off, the 21-year-old tells us she hasn't been able to look at herself since ... but her hubby approves.
"I haven't even looked in the mirror yet today," she tells toofab. "I'm too scared to."
"I was absolutely resolute in my decision, but -- once the clippers turned on -- reality took hold and I was extremely terrified," she adds.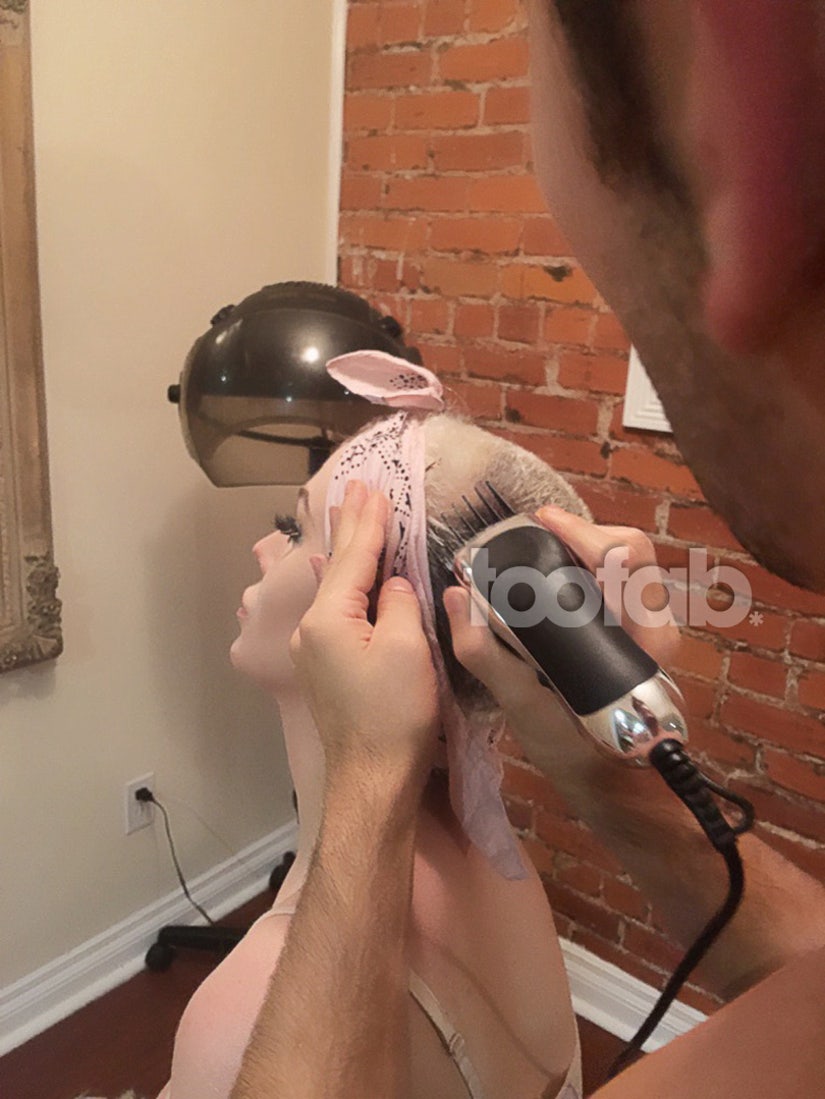 Courtesy Courtney Stodden
One thing she knows for sure: her husband, Doug Hutchison, stands firmly by her side.
"Doug completely supported me in this decision," she explains. "He loves me and, after the haircut, he hugged me and told me that I'm beautiful."
Once Stodden revealed her drastic makeover, many of her fans expressed their concern for the young star in the comments on Instagram. Some followers urged her to seek "mental help," with others comparing her to Britney Spears circa 2007. Courtney tells us there's no reason to worry.
"I'm fine. Don't worry about me, I'll be okay," she continues. "I Love you all and cherish your support and love," she adds to her many fans out there.
Courtney and her 56-year-old husband revealed they lost their baby last month.
"It is with heavy heart to inform you that last week Courtney Stodden suffered a heartbreaking miscarriage. Courtney and her husband, Doug, are at an emotional loss for words and are using this time to grieve with their close family and friends," her rep said in a statement at the time. "Please respect their privacy as the couple try to cope with losing their precious baby and seek the support they both need."
The couple has been sharing messages with their fans since their tragic loss.
"My heart is broken but I love you angel," she wrote on July 27. And last week, she added, "Having trouble eating. Seriously can't take a bite out of even a piece of bread without feeling like I'm gonna get sick #anxiety."