Kristin Cavallari's son is growing up before our eyes!
The "Hills" star took to Instagram to celebrate Camden's 4th birthday with an adorable photo.
"Happy 4th birthday to the sweetest soul I know, my little Cammers," she wrote alongside of pic of herself giving her first-born a smooch. "I CANNOT believe it's been 4 years!"
The pint-sized birthday boy, Cavallari's first son with Jay Cutler, is just adorable isn't he?!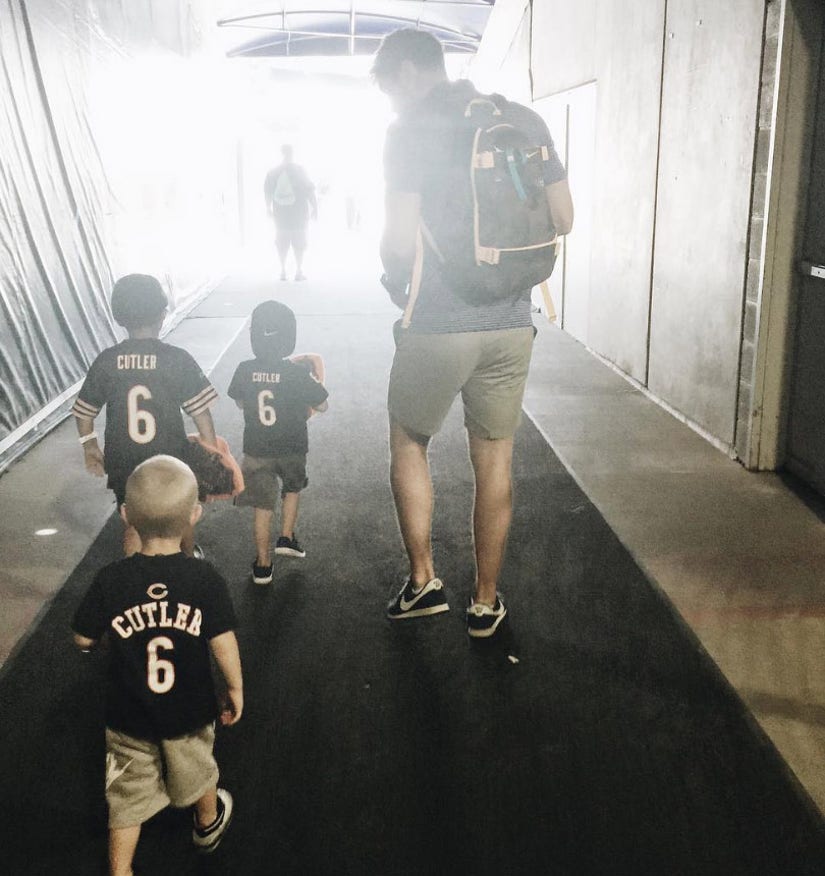 Instagram
Camden got a special treat over the weekend when he got to see his famous father suit up for training camp at Soldier Field in Chicago.
"Fan Fest today for The Bears," the proud mama captioned a picture of Camden and Jaxon, 2, wearing their Chicago Bears "Cutler" jerseys.
Cavallari later shared a Snapchat video where her boys had a front-row seat for all the fun out on the field.
These little ones are definitely getting us pumped up for football season!
For more of today's hottest headlines, check out the video below: