Chloe Grace Moretz is doing her best to avoid pesky tan lines!
The 19-year-old recently hit up Laguna Beach with boyfriend Brooklyn Beckham for a little fun and the sun.
And the famous couple made sure to document their beach day date on Instagram.
Moretz played model for Beckham, who shared a black-and-white photo of his ladylove wearing a bikini and button down shirt (perhaps his?) as a cover up.
"Beach day," Beckham captioned the shot by the shore, adding a heart to convey his feelings for Moretz and the California coast.
Moretz had her boyfriend take another, racier photo for her account. Laying in the sand with her back to the camera, the teen appears to have ditched her bikini top for the black-and-white image.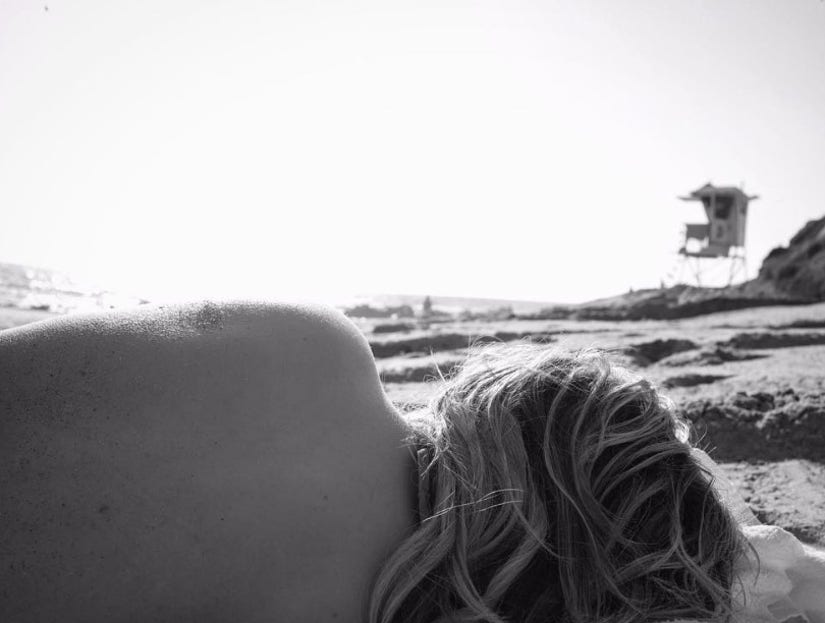 Instagram
"Laguna (photo credit @brooklynbeckham)," the "Neighbors 2: Sorority Rising" star captioned her shot, making sure to give her man a photo credit.
Moretz recently opened up in the September issue of Glamour U.K. about disliking the way the media has referred to her since news of her relationship broke.
"Seriously, you don't know how often I'm just described as 'his girlfriend,'" she complained. "And you think, 'Well, I've also been acting for 13 years, but don't worry.'"
Whatever the case, her Instagram photos seem to indicate she's embracing her public persona as one half of a famous pair.