Michael Phelps has another major life milestone in the works!
The most decorated Olympian of all time and his fiancée Nicole Johnson already have a date for their big day. Johnson opened up about their upcoming wedding while chatting with Access Hollywood in Rio on Friday, where she and Phelps' mother Debbie Phelps dished about their sure-to-be special day.
"We have a date," Nicole said. "It'll be small and intimate for the wedding, and then we're throwing a massive bash for everyone in the states."
Johnson -- who recently welcomed 3-month-old Boomer with Phelps -- says they've only just started planning the wedding.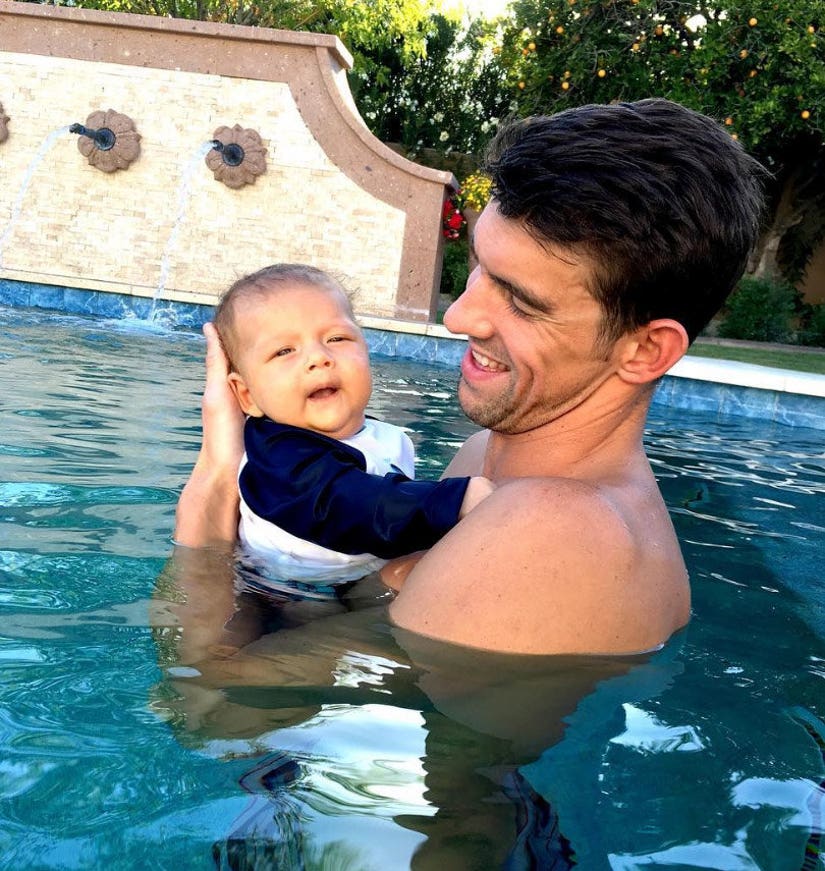 Instagram
"We're kinda getting things rolling, I've been planning as we've been leading up to [the Olympics]," the former Miss California beauty confessed. "So I think I have the wedding in order, and now it's on to the party for the fun."
The cute couple got engaged in February 2015, and first started dating in 2007. Though they briefly split in 2011, they got back together in 2014 and have stayed strong since.
While they did spend some time apart during their breakup, Nicole says things have gotten back to normal. "We didn't miss a beat, and we're happy," she confessed.
Michael's mother also sounds pretty excited to have Johnson as her future daughter-in-law. "When [Phelps] called me and said 'I'm getting back with Nicole,' I said, 'Well, that's where you should be,'" she revealed.
What do you think about Nicole's wedding news? Sound off below and check out the gallery above to see more cute celebrity kids!