Ali Lohan is over livin' la vida Lohan.
So much so that she is now going by Aliana Lohan in an attempt to get people to see her as something other than Lindsey Lohan's sister.
The move, she tells Cosmopolitan, is also part of her plan to reinvent herself as a musician.
"This is what I wanted to do since I was eight years old," the 22-year-old says of her dream to make a name for herself as a singer.
And though she recorded a pop single called "All the Way Around" back in 2008 at the tender age of 10, this time around, Aliana is taking a different approach, producing what she describes as a "Western emo" album that's heavily influenced by the sounds of Johnny Cash and Nancy Sinatra.
Considering the fact that she's been in the public eye much of her life, Aliana is confident she can navigate any success her music career may bring. And while others may have cracked under the media attention that her famous clan received over the years, she admits she's found a way to cope with it.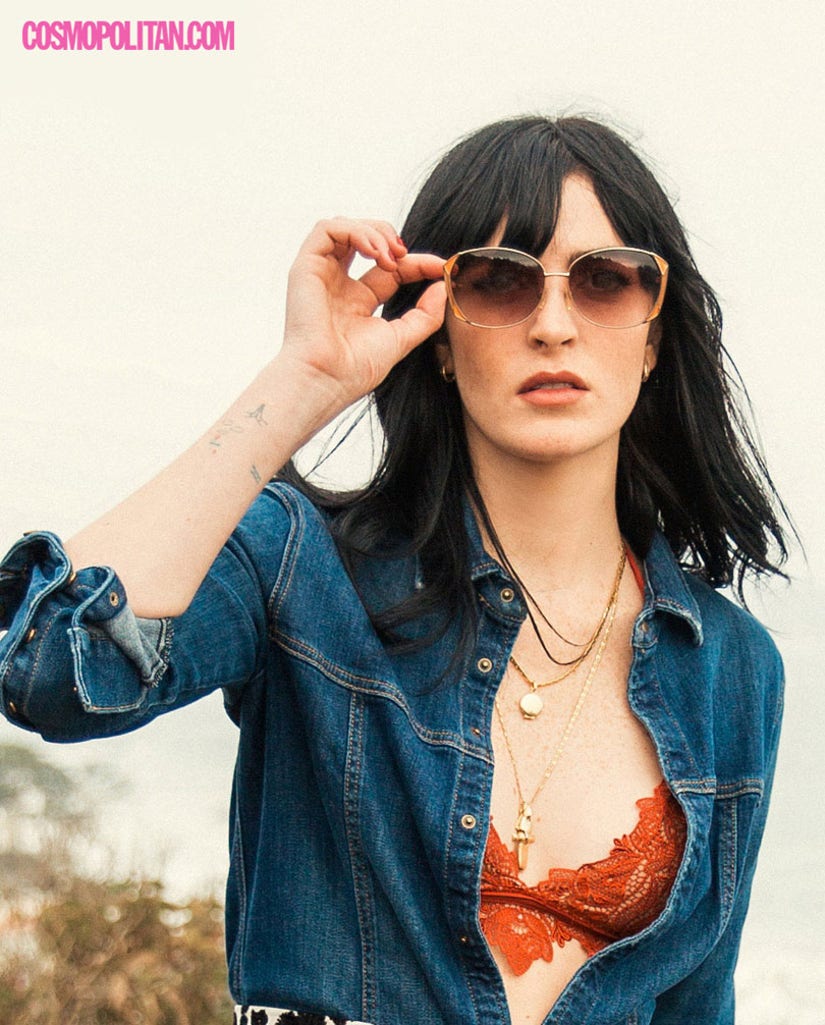 Cosmopolitan
"I've never done therapy in my entire life," she says. "Nothing against therapists. I think it's extraordinary what they do for people. I just, I have a deep sense of faith and spirituality, so I think that's my grounding."
But that's not to say she's completely immune—or that she won't pipe up if her sister is publicly attacked. When Jennifer Lawrence said she gets "Lindsay Lohan–grade exhaustion but without any drugs or alcohol" during an appearance on the "Late Show with Stephen Colbert," Aliana felt the need to call the actress out via Twitter.
"That was literally something that came over me where I was like, 'You know what, that's my sister," she explained. "I gotta say something.' At first I was like, 'S---. Are people gonna jump on this?' I'm like, 'You know what? It's ok.' Because I just wanted her to know that you should stand up for other women, you should help people and not put them down, ever."
Still, she credits incidents like that as well as growing up seeing how "things can get out and be twisted and completely fabricated" by the media as giving her the confidence to survive in an industry know for breaking the weak willed.
And while Lindsay and her father's histories with substance abuse have been well documented, her sister says she's steered clear of the issue entirely. "Never [was she interested in partying]. Wasn't for me," she says. "I've never done drugs or anything, thank God. I did not like that scene."
"I'm not scared of anything," she reveals. "I think it's because I've just seen so much and been public at such a young age. Really, I'm like Iron Woman."