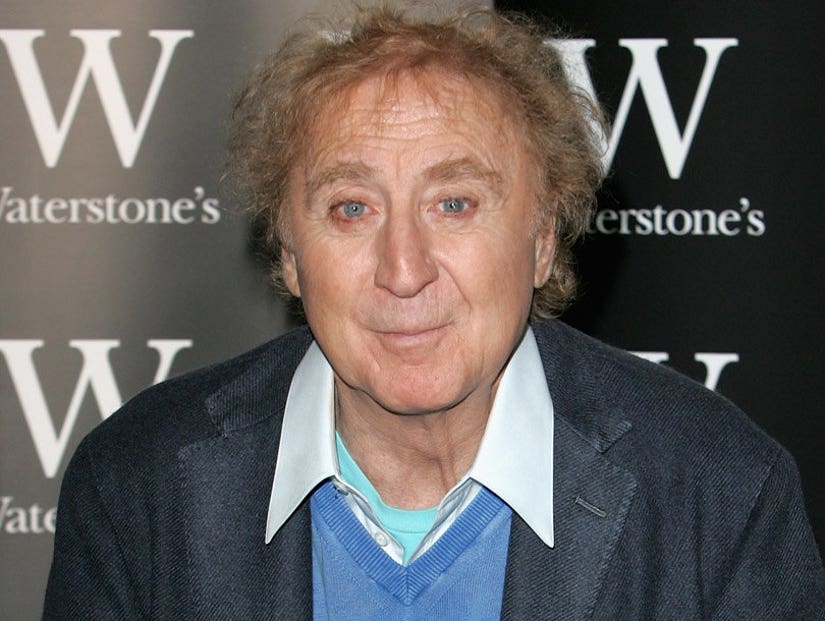 Getty
RIP to a comedic legend today, as Gene Wilder has passed away at the age of 83. The actor's family confirmed the news to the AP.
His nephew told the publication that Wilder died earlier this month from complications from Alzheimer's disease.
Best known for playing the title role in "Willy Wonka & the Chocolate Factory," Wilder also starred in the Mel Brooks classics "Blazing Saddles," "Young Frankenstein" and "The Producers," which earned him an Oscar nomination for best supporting actor. The duo also scored an Adapted Screenplay nomination for "Young Frankenstein."
Gene Wilder-One of the truly great talents of our time. He blessed every film we did with his magic & he blessed me with his friendship.

@MelBrooks
He also frequently collaborated with Richard Pryor.
Wilder is survived by wife Karen Boyer, who he wed in 1991, after third wife Gilda Radner passed away in 1989.
The actor turned from film to writing in the late '90s, and released six books from 1998-2013.
He opened up about becoming disillusioned with Hollywood in a rare interview in 2013.
"I'm tired of watching the bombing, shooting, killing, swearing and 3-D," he said of the current state of film. "I get 52 movies a year sent to me, and maybe there are three good [ones]. That's why I went into writing. It's not that I wouldn't act again. I'd say, 'Give me the script. If it's something wonderful, I'll do it.' But I don't get anything like that."
"I like writing. I like being at home," he added at the time. "I write in my study, get up at 12:30 or 1pm, have a cup of tea, give my wife a little kiss, come back in and write some more."