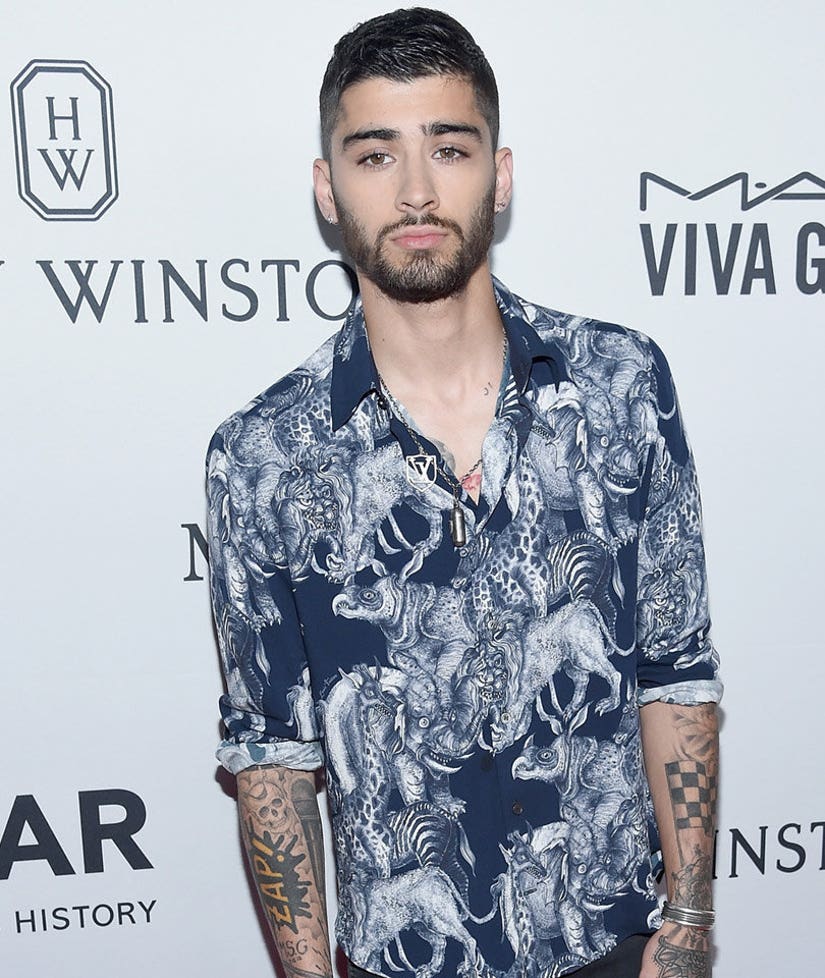 Getty
Zayn Malik has canceled another appearance due to anxiety.
The 23-year-old released a statement informing his fans that he would not be taking the stage for a scheduled appearance at the Autism Rocks arena in Dubai on Oct. 7.
"I have been working over the last three months to overcome my extreme anxiety around major live solo performances," Malik wrote. "I feel I am making progress but I have today acknowledged that I do not feel sufficiently confident to move forward with the planned show in Dubai in October."
And though all ticket holders will be refunded, the "Pillowtalk" did not hide his regret over having to pull out of the show.
"I am truly sorry to disappoint you," he continued. "I hope to see you all soon."
This isn't the first time the former One Direction member has had to cancel a solo show due to his struggles with anxiety. Back in June, he did not take the stage for a scheduled appearance at London's Capital Summertime Ball.
"Unfortunately, my anxiety that has haunted me throughout the last few months around live performances has gotten the better of me…with the magnitude of the event, I have suffered the worst anxiety of my career," he explained to fans via Twitter.
Throughout his ongoing battle with anxiety, Malik's supermodel girlfriend Gigi Hadid has publicly supported her other half.
Following his cancelation in June, she took to Twitter to lend her beau words of encouragement.
"I've seen the battles you go through and the way you fight to get to a place that allows you to get up there for your fans," Hadid wrote. "Your bravery in those times makes me proud, but your honesty last night proved what you're all about, being real. Human recognizes human. You made the best of the situation and have given your fans an opportunity to understand you better as a performer."
For his part, Malik appears to be grateful for the support he receives.
"Thank you to all my fans who support me globally," he concluded his message to fans.