Donald Trump and his supporters have Brad Pitt scratching his head.
The "Inglorious Basterds" star recently sat down for an interview with author Marlon James for the New York Times' T Magazine, and made sure to work in his thoughts on the Republican presidential nominee while answering a question about Brexit.
"Man, I never thought that would happen," he said about the British exit from the European Union, before adding, "Same way I can't bring myself to think that Trump will be in charge. In the simplest terms, what brings us together is good, and what separates us is bad."
But that doesn't mean the 52-year-old isn't trying to wrap his head around why Americans would support Trump in his bid for presidency.
"Coming from Oklahoma, southern Missouri, which leans more toward a Trump voice, I try to understand it," he explained. "It seems that the people who suffer the most end up betting for the party that would hurt them. And so I try to understand where they're coming from."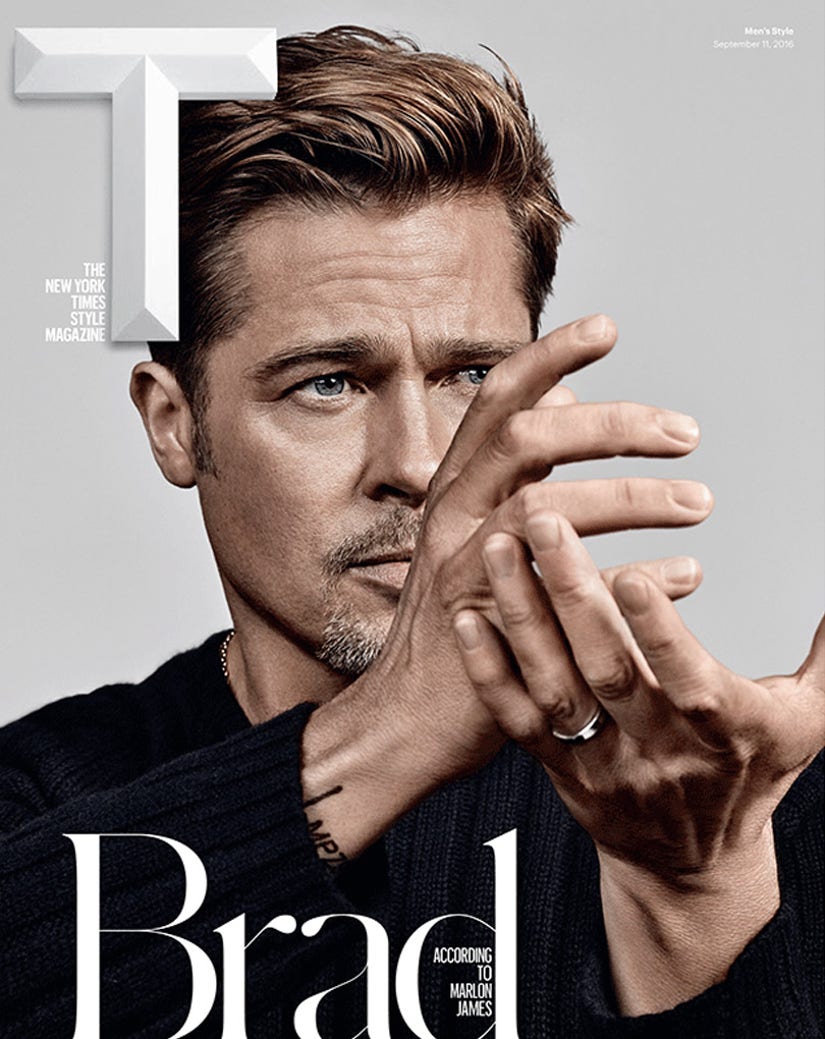 T Magazine
So, what have his musings on Trump supporters led him to believe? Mostly that the presidential candidate has tapped into many an American's exasperation with everyday life.
"You gotta understand that it's also in our DNA," he said about people's instinct to back Trump. "Most Americans don't have time to watch CNN and Fox and Al Jazeera. They're trying to make the rent, get the kids fed, they're tired when they get home and they want to forget about everything. And so suddenly when this voice comes in--and it doesn't have to be a voice of substance--saying he's fed up with all of this, that's the part that hooks into the DNA."
Still, even with that reasoning, he admits he's still baffled with the "reactionary push for isolation and separation again" that he thinks characterizes Trump's campaign.
"A Trump supporter is fighting against just about everything," he said. "What does he even mean, take our country back? Would someone please explain that to me? Where'd it go?"