Josh Murray has popped the question—again.
On last night's finale of "Bachelor in Paradise," the former pro baseball player proposed to Amanda Stanton.
And Murray did not disappoint when it came to selecting a ring for his bride-to-be, opting for a gorgeous 2.5 carat square-cut diamond surrounded by 235 smaller diamonds, according to PEOPLE magazine.
Stanton wasted no time in sharing the Neil Lane sparkler via Snapchat as soon as the episode aired, posing alongside Murray as she flashed the impressive engagement bling.
This isn't the first time Murray has been in a position to pick an engagement ring; as a contestant on "The Bachelorette," the 32-year-old got down on one knee to propose to former fiancé Andi Dorfman. That time around, he went with a 3-carat (sorry, Amanda!) oval-cut diamond.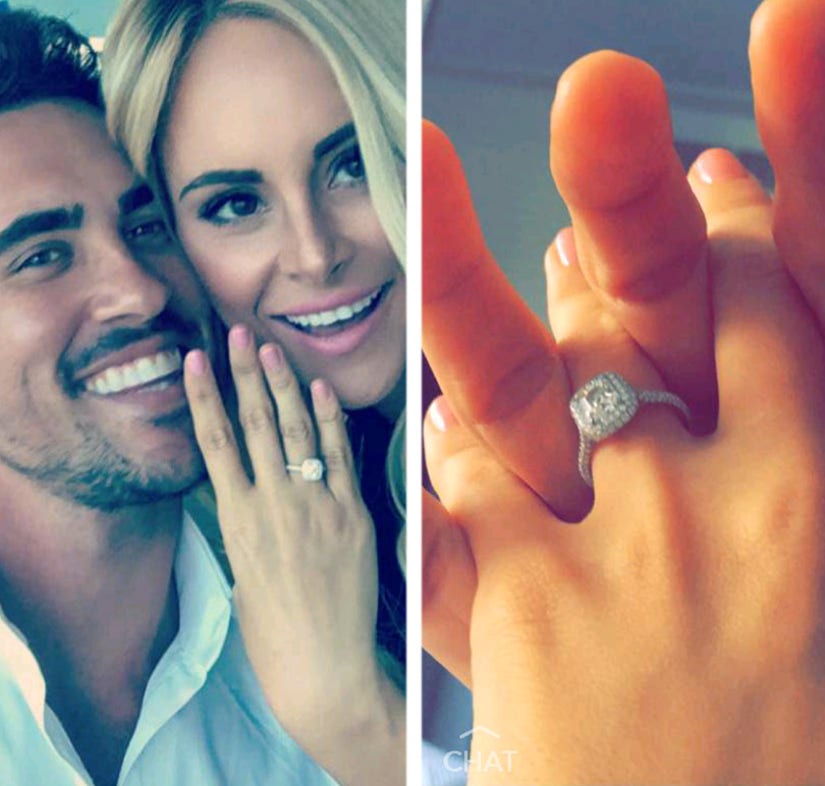 Daily Mail
Even though Stanton's ring is slightly smaller than Dorfman's, we're guessing the newly engaged mother-of-two is not disappointed with the sparkler, which is reportedly worth a whopping $85,000, according to Us Magazine.
The reality show Romeo gave a pretty heartfelt proposal, tearing up on camera as he asked Stanton for her hand in marriage.
"I walked down those steps the first day and I saw you and my life totally changed forever. I never really knew what true love was -- I thought I did in the past but I didn't -- until I met you."
"I'm so excited about meeting your two girls and I promise I will love them just as much as I love you," he continued.
Stanton is mother to daughters Kinsey, 4, and Charlie, 2.