Kylie Jenner's not above appropriating looks and making them her own ... but did she do blonde better than sister Kim Kardashian?
The 19-year-old debuted her her recently-dyed blonde hair with a wet look as she went to Nobu in NYC last night, matching her bleached tresses with a hot red corset top, burgundy leather mini, and strappy heels.
Who do you think wins this battle of the blondes?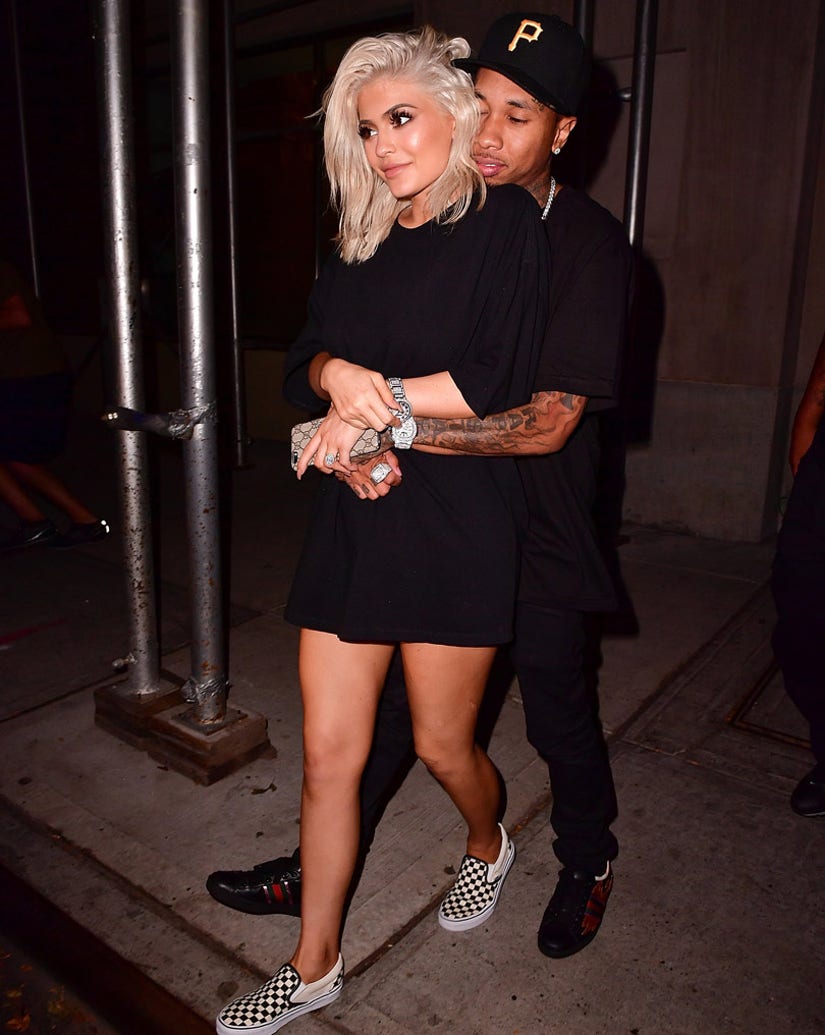 Getty
It seems Tyga is a fan of his girl's makeover, as the two were seen sharing some PDA while out and about last night in the city.
The majority of the Kardashian Klan are on the east coast this week not just for Kanye West's Madison Square Garden shows, but for New York Fashion Week. Kylie and Kendall have a pop-up shop for their own collection later today, while Kayne also has Yeezy Season 4 show this afternoon. We're sure Kendall will also be hitting a few runways over the next few days as well.
Can you imagine all the looks we're going to be served up this week? Stay tuned!