47-year-old supermodel Christy Turlington won't be getting any nip tucks anytime soon.
In the October issue of Town & Country, Turlington talks about plastic surgery … and what she has to say might really surprise you.
"Never," she says, when asked if she's had any work done ... or if she ever would. "For years, these things didn't even exist: collagen, fat cells, the crazy stuff people do, I cannot imagine."
"First of all, I have no time," the fresh-faced beauty explains. "Second of all, I don't think it looks good."
"Maybe I would think differently if I thought it looked good and it didn't hurt and it didn't send bad messages to young people," she counters, "but I've never seen someone who I've been like 'Oh, that's a good idea.' It looks freaky to me."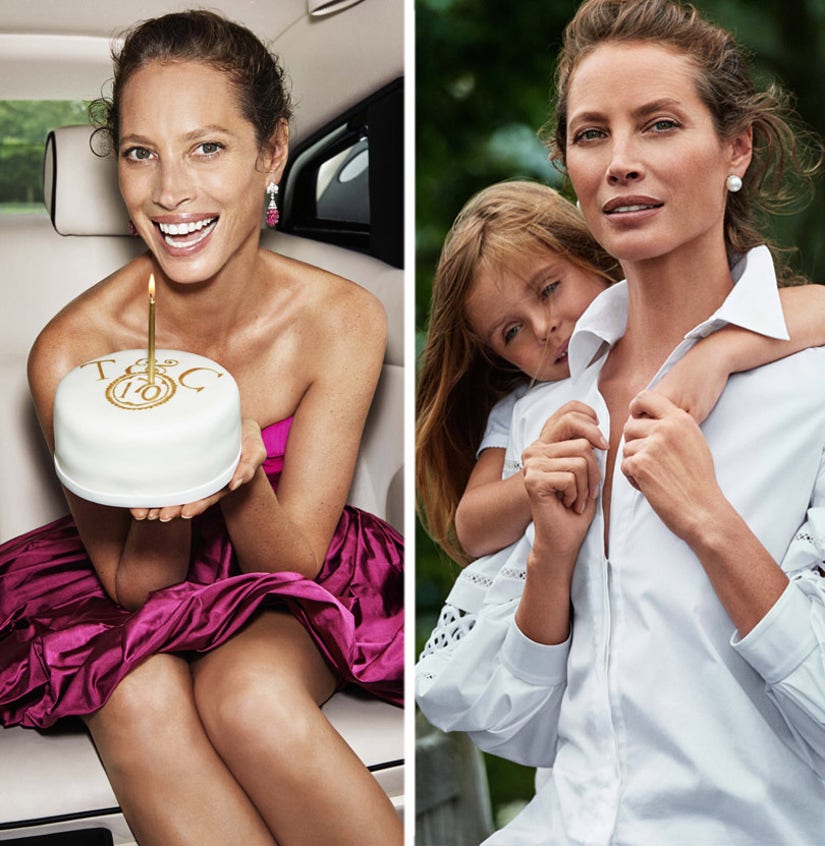 Max Vadukul
Needless to say, there's no fear of aging for Christy.
"I wasn't worried about aging at 16, and I'm not worried about it at 47," she continues.
"It's a fact of life," Turlington adds, "and it's good that people close to me see that I'm relaxed and OK about aging, not neurotic and worried about it. Being who you are, being your best self, has nothing to do with what you look like."
As for her children -- she shares two kids with husband Ed Burns -- she hopes to set an example by speaking out against impossible Hollywood standards that can ruin lives.
"I don't think people get eating disorders by looking at magazines," she explains of the long battle between the media and culture.
"I think there's a much deeper set of issues around a lack of power and control," she explains, "or something happening in the family."
"As an active model and a mother of a 12-year-old girl, I would not blame a magazine or fashion company for that," she blasts. "People have to get over the idea that realism is being projected here."
What do you think of her candid comments? Sound off below!