From costars to husband and wife!
Amanda Seyfried, 30, and two-time costar Thomas Sadoski, 40, are getting hitched, a rep for the duo confirming the engagement news to Us Magazine.
The two met when they both starred in the play "The Way We Get By" in 2015, before filming "The Last Word" together earlier this year.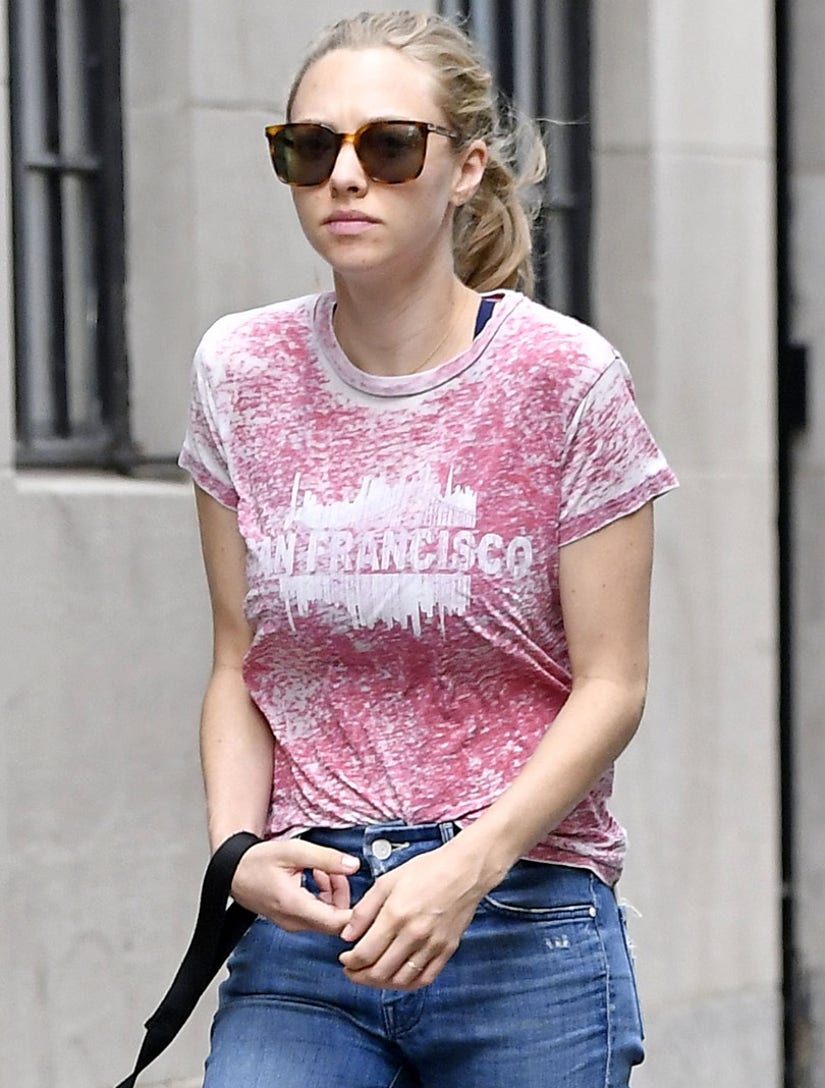 SplashNewsOnline.com
While we haven't seen a sparkler just yet, the 30-year-old "Les Miserables" star was spotted with a silver band on her ring finger last week. It's possible she turned the diamond inward, or they opted for something simple.
This will be the first marriage for Seyfried, who was linked to both Justin Long and Dominic Cooper in the past. Sadoski was previously married to Kimberly Hope for eight years, before they split in 2015.
Seyfreid opened up about the idea of marriage and children last year, at the premiere of "Ted 2," while she was still dating Long.
"I got married so many times in my life—onscreen. I don't want a white dress! I've worn so many of them. You know what I mean?" she told E!.
"I'd like to have [a child] in the next four or five years. And the second one can happen between 35 and 40," she added. "Or I can adopt...It's fine. I definitely want to a couple kids."