Kim Kardashian and her lookalike sister Kylie Jenner both took to social media to show off their famous curves in racy posts on Thursday.
Kim got completely naked for her posts, stripping down to her birthday suit to show off her spray tan via Snapchat.
"Nothing like a midnight spray tan, you guys," Kim says in a Snapchat video that sees the "Keeping Up with the Kardashians" star strategically covering her nipples with her arms. "Tanorexic."
Kim received the spray tan in her hotel room in Miami, which is the latest stop on hubby Kanye West's Saint Pablo tour. The 35-year-old also posted two naked selfies, again using her arms to cover her nipples and a makeup bag to censor her lady bits.
"Spray tans," she captioned one with a heart emoji—clearly happy with the results of her newly bronzed skin.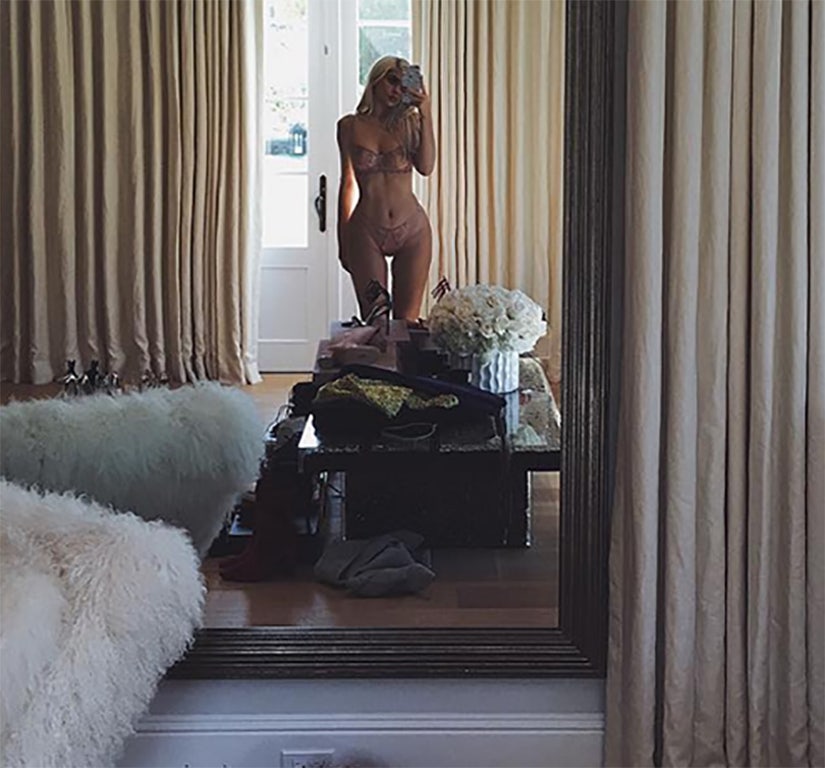 Instagram
Kim's little sister also showed off quite a bit of skin in an Instagram post that also had the 19-year-old stripping down. Unlike the mother of two, however, Kylie kept some clothes on, posing in a lacy pink lingerie set.
Both reality TV stars opted to share their head turning pics in the form of mirror selfies shot from a distance, but Kylie refrained from captioning her sultry pic, letting her famous figure do the talking instead.
What do you think of Kim and Kylie's sexy selfies? Sound off in the comments!