Justin Theroux is currently on a promo tour for his new film, "The Girl on the Train" -- meaning he's got to field some uncomfortable questions about wife Jennifer Aniston and the divorce of her ex-husband, Brad Pitt, from Angelina Jolie.
Immediately after the news broke last week, almost everyone took to Twitter with the same joke, reacting to the shocking announcement with celebratory gifs of the "Friends" star. Headlines about her supposed reaction to the split started popping up ... as others started to analyze photos of her out in public following the breakup.
To Justin, all the hoopla around his wife in relation to the Brangelina split is just "nonsense."
"There's an endless appetite for trash, apparently, though everyone would say that they don't have that appetite," Theroux said in an interview with Business Insider, who had the stones to ask him about the demise of the Jolie-Pitts. "But I think a lot of people do because people buy it. But there are bigger things to b---- about. It's shocking how much bandwidth things can take up when there are far more important things going on in the world."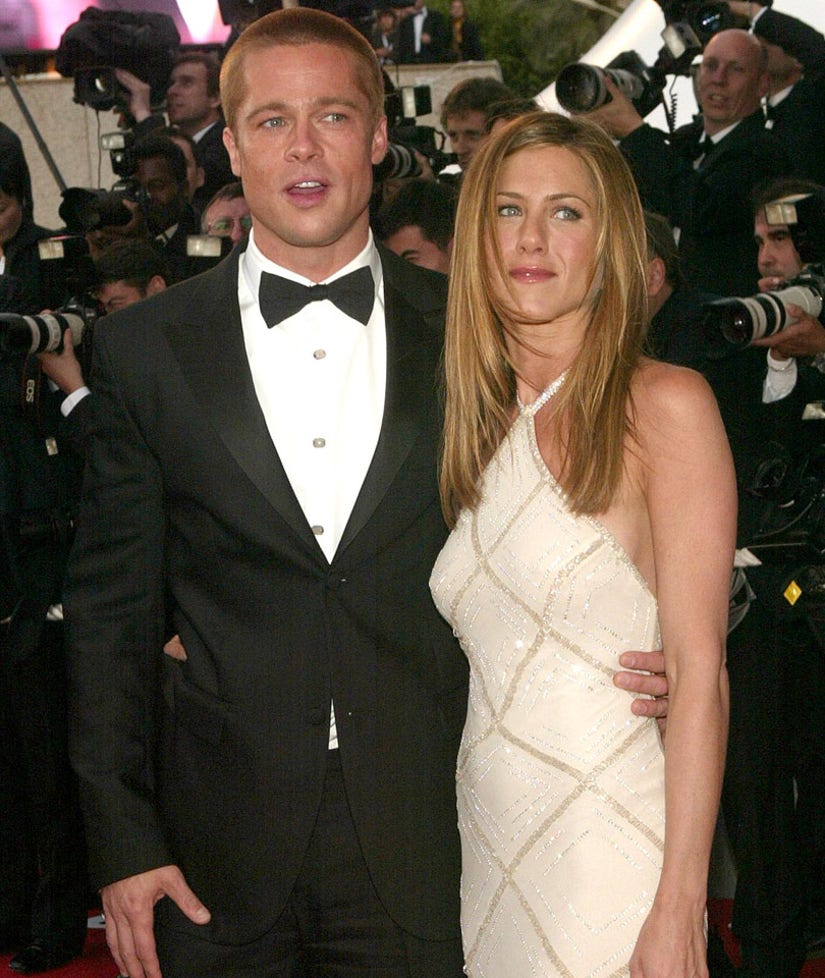 Getty
As for his own reaction to the news, the 45-year-old "Leftovers" star shared his sympathy.
"As a child of divorce all I can say is that's terrible news for those children and that's all you can really say," he added. "It's boring to sort of comment on anything else. People are having a bad time, that's horrible."
While Jen has been understandably silent on the news, she said she only wishes her ex the best back in 2015.
"We're not in daily communication. But we wish nothing but wonderful things for each other. Nobody did anything wrong," she told The Hollywood Reporter. "You know what I mean? It was just like, sometimes things [happen]."
"If the world only could just stop with the stupid, soap-opera bulls--t," she added of the constant media attention. "There's no story. I mean, at this point it's starting to become ... please, give more credit to these human beings."