New York City isn't for the faint of heart—especially when it comes to house hunting.
But with five NYC rentals and a whopping nine renovations under her belt, Meg Ryan knows a thing or two about living big in the Big Apple.
Case in point: The "When Harry Met Sally" star finally put down some permanent real estate roots when she purchased her gorgeous SoHo loft. And in the November issue of Architectural Digest, Ryan throws open the doors to her dream property and explains why she wanted to—as her son puts it—"Meg-anize" it.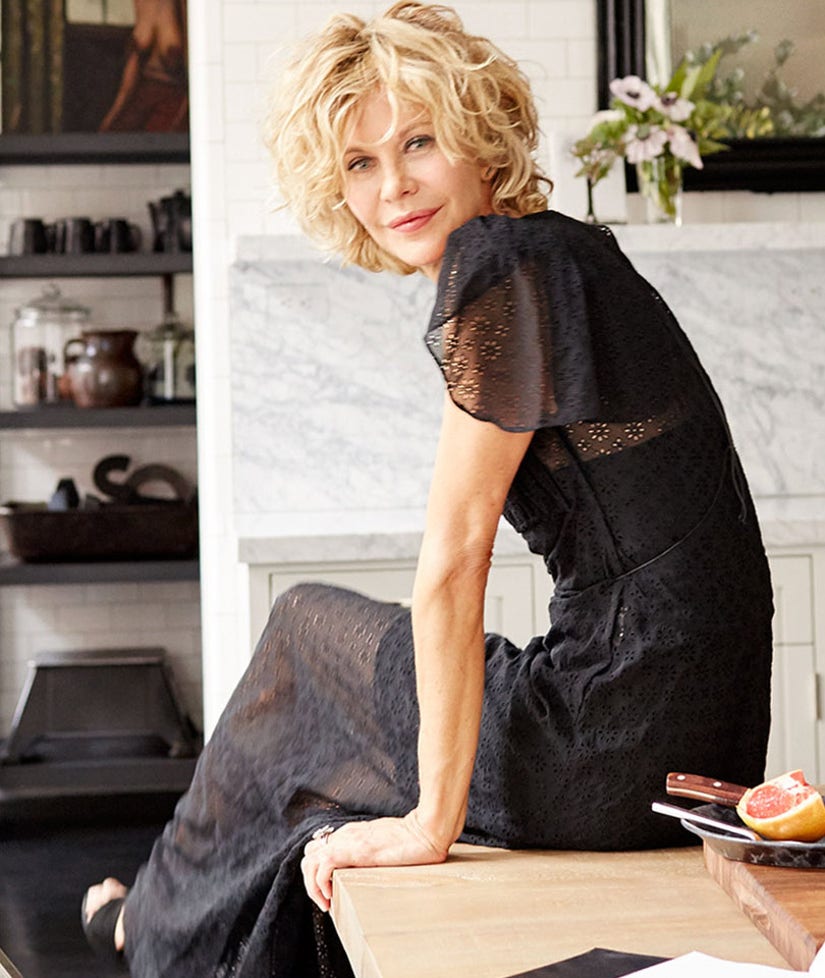 William Abranowicz
"I know it sounds crazy to most people, the idea of renovating that many houses," she tells the magazine. "But I love renovating. I think it's tied to living the actor's life. As an actor, you are so rarely in control. You're always saying words that someone else has given you, standing in a room that someone else has designed, to create a reality that someone else wants to see. But with decorating I am in control; it's a chance for me to bring my vision into the world."
In a surprising twist, the 54-year-old realized she had attended a party at the loft years before she toured it.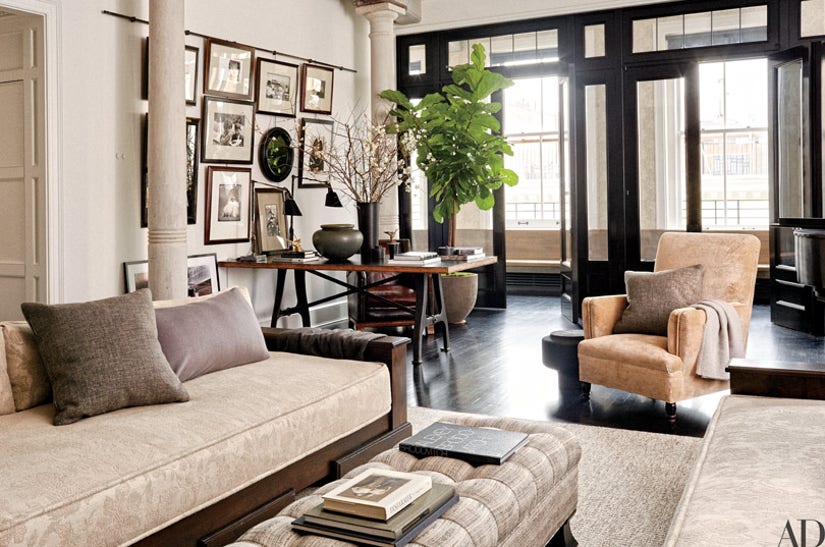 William Abranowicz
"I remembered immediately having been there," she said. "It was all quite different back then, and the space had been through many eras. At one point Cindy Sherman had used it for her photo studio. In fact, what's now my coatroom was her darkroom."
"But even when I had visited all those years ago, I was amazed by the volume," she continued. "It was like so much of New York: cinematic. That's what attracted me. And that's what I wanted to work with."