It was a rare night out for Zachary and Zelda Williams, who hit the red carpet together in NYC for the grand opening of the Robin Williams Center for Actors, Broadcasters and Recording Artists.
Zachary, 33, and Zelda, 27, joined stars like Whoopi Goldberg, Billy Crystal, Bonnie Hunt, Hank Azaria and director Barry Levinson at the event, which doubled as a tribute to their late father.
The "state-of-the-art" facility includes a 154-seat, 4,000 square ft. theater with a 25 ft. screen and 4K HD digital projection. "The opening of this Center is truly the culmination of a dream," President of SAG-AFTRA JoBeth Williams said in a statement ahead of its opening. "The other part of that dream is to be able to name our new home in honor of Robin Williams, a brilliant artist and compassionate man, who represented the very best in all of us as a performer and as a person."
Williams' former friends and costars sat down to honor the actor -- who took his own life in 2014 -- during a panel last night.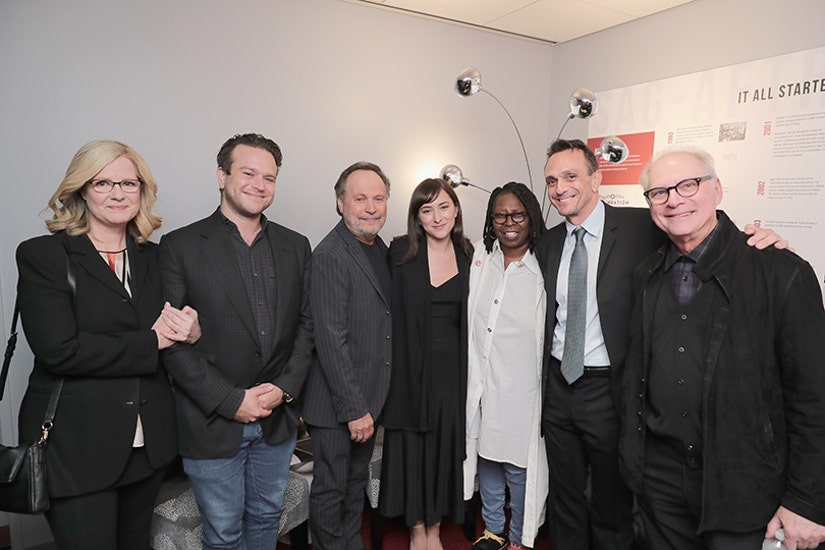 Getty
"There was a look he had that used to make me laugh, because I knew he was gone," Crystal said, according to Deadline. "He knew what he was doing. He was an artist. But he could exhaust you," added Whoopi, "We would both say 'Just stop. Oh my God, stop!'"
Hunt also shared a heart warming tale about working with him on "Jumanji," which she filmed while also working as a practicing oncology nurse. She revealed Robin offered to call up her patients to lift their spirits.
Back to his children, while Zelda continues to act, Zac has taken a decidedly different path.
In an interview last year with "Today," he revealed he teaches weekly classes to inmates at San Quentin State Prison.
"I come from an entitled background where I could have not worked hard — just coasted for a chunk of my life, up to a point," Williams said. "But I opted to take pride and joy in the work that I do and to establish accountability."