There's another Paxton making a name for himself in Hollywood; Bill Paxton's 22-year-old son, James.
While the young star has appeared in a number of his father's projects -- including "Texas Rising" and "The Greatest Game Ever Played" -- he's breaking out on his own in USA's new thriller, "Eyewitness."
"I'm very blessed to have him as my father, he's shared so much wisdom with me," James says of his dad in a new interview with toofab. "I look up so much to him and I think family business stuff is awesome. But I was blessed to be able to break free in a starring role that had nothing to do with anything he was involved in. That was great."
James says his father exposed him to the acting business at a young age, but he believes he would have ended up in front of the camera even if he didn't come from a famous family.
"I was raised in a little town called Ojai about an hour and a half north of LA. It's very different than LA and I only moved out here about three and a half years ago," he explains. "I had actually gone to school to try to study journalism, then I realized that even if I wasn't born my dad's son, I know I would have found my way into this somehow."
Of course, knowing someone who's been in the business for over 30 years comes with its upside, especially in the advice department.
"One thing my dad taught me is I learn everybody's name on a film set, everybody, as fast as I can," he explains. "You become this crazy kind of weird family. That's something that I learned and I think it's very important."
Paxton also picked up some tips by working behind the scenes. James tells us he assisted with props on "Nightcrawler" with Jake Gyllenhaal, and even worked as a caterer.
"I just wanted to be on a film set at any capacity and, of course, I wanted to be in front of a camera but I love this gypsy, always-on-the-move lifestyle of being in the film industry," he adds. "I picked up a lot of wisdom from people being on the crew about how when you do get a leading role on something, you have a lot of responsibility for the whole project to create a positive experience for everybody, you're a leader on the set, whether you want to be or not."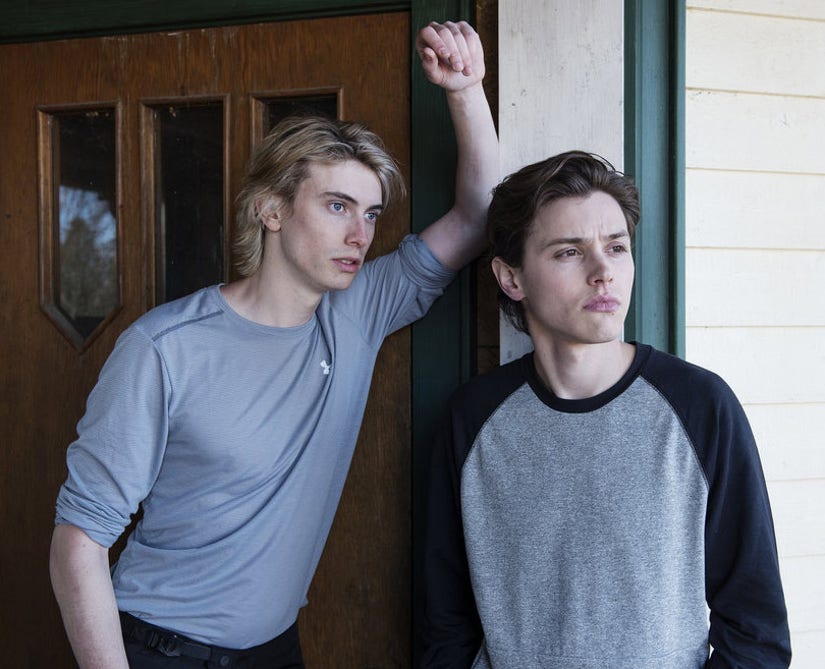 USA
On "Eyewitness," Paxton plays Lukas, a BMX biker who witnesses a brutal murder during a tryst in the woods with another high school boy. To hide their relationship, they keep what they saw a secret, as the truth begins to unravel around them.
"It was an absolute privilege and honor to be cast in this show and it was so much at play. I never had to act a character that was so emotionally layered," Paxton says of his role. "I don't see a lot of roles that come down for young actors during pilot season like this; I've never read anything like it before."
And when it comes to playing a gay teen struggling with his sexuality, James did his homework.
"Research is actually one of my favorite components to the whole job," he explains. "I have a very close friend who had a weirdly very parallel story in high school with a secret relationship he had with the captain of the high school football team that had a girlfriend. I just wanted to talk to everybody. I watched some documentaries and I read up and educated myself more on the LGBT community and where everything is going in the world right now."
"It's crazy when you see how deeply someone's inner fear and insecurity can drive them to do totally insane things in the face of absolute horrific things," he adds of his character's inner struggle.
"He comes from the motocross world, it's still not a very comfortable place to be a gay participant and rider," adds Paxton. "I looked at forums and read some anonymous post about some gay motocross riders. They never come out. I mean snowboarding just had their first gay professional come out, basketball, but motocross, nobody. There's never been a gay motocross rider on TV, film anything. So that was really exciting to be able to play that. I felt a lot of responsibility and a lot of joy."
"When I booked that, it was one of the happiest days of my life," he continues. "I wrote it in my notebook. I was like, 'March 14th, the day I became an 'Eyewitness.' I was so excited."
See Paxton in action when "Eyewitness" premieres October 16 on USA.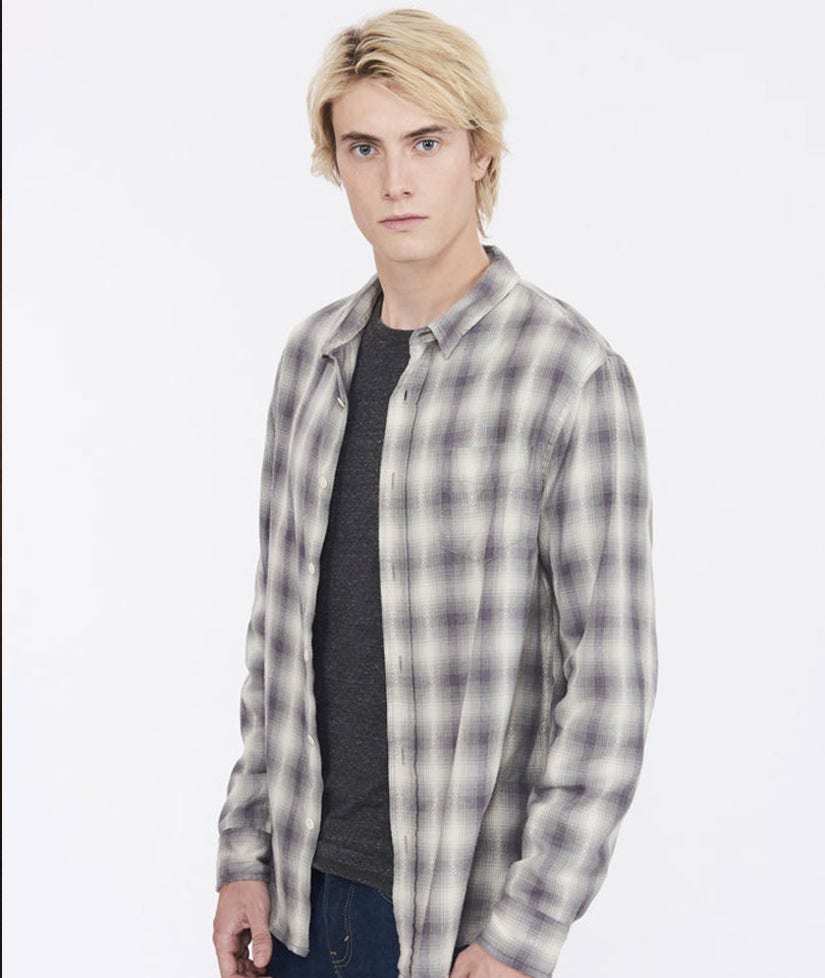 USA