Kylie Jenner is keeping up with her Kardashian sisters ... by doing her first topless photoshoot!
The 19-year-old strips down for the November issue of Complex, telling the mag, "I want to try something new" of her decision to ditch her top.
Inside the cover story, the reality TV star gets incredibly candid about her much older beau, Tyga, why she lied about her lip injections and how things really are between her and Blac Chyna these days.
Jenner credits "T" with helping her keep her sanity amid endless tabloid scrutiny on her and her family. "I'm just proud of myself for not going crazy. Tyga helped me with that a lot," she tells the mag.
Kylie was only 17 when she started dating a then-25-year-old Tyga. The two didn't go public with their relationship until she was 18 ... and the rapper's friends weren't exactly supportive.
"The first year we started hanging out, everyone around him told him not to be with me. I still get comments like, 'Don't be with him.' But we're not doing it for the public -- we love each other," she says. "We need to be together at all times. We never get mad at each other, we just figure things out."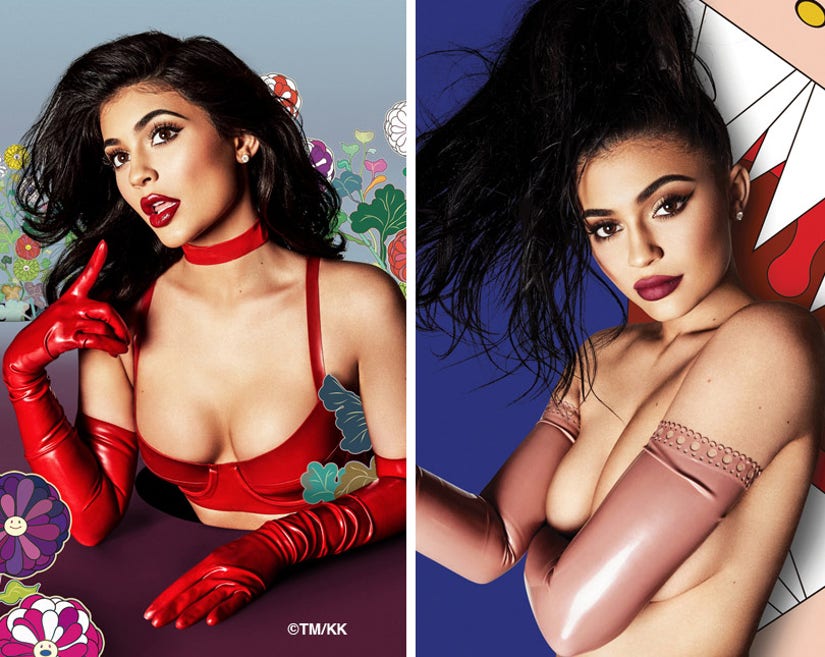 Complex
The two did briefly split earlier this year, but Kylie claims there was no big reason for the breakup. "I just needed to see what it was like not being with him" she explains. "We realized that wasn't what we wanted."
As for Tyga's ex, Blac Chyna, who's currently engaged and expecting a child with her brother, Rob Kardashian ... it's not as awkward as it could be.
"I never fought with her over social media in the beginning, but I understand where she was coming from and what place she was in," she explains. "We're totally fine. It's all love."
The "Keeping Up with the Kardashians" star also touches on her now infamous lip injections, which she got when she was 17 and attempted to hide from the public.
"It has been an insecurity of mine all my life," she says of her decision to get a plumper pout. "This guy I kissed was like, 'Your lips are really small but you're a really good kisser. I didn't think you were gonna be good at kissing.' It was so rude. From then on, I just felt like I saw guys staring at my lips. I felt like no one wanted to kiss me."
Looking back, Kylie says bigger isn't always better.
"When you first get them done, you're like, 'Oh, it could be a little bit bigger on that side.' I'd go back and be like, 'They went down' and think they could be bigger. But I went too far," she admits. "It was very painful."
She adds that she's never had any permanent plastic surgery. "It's annoying to hear every day that you're just this fake, plastic person when you're not."