The daughter of Cindy Crawford and Randy Gerber appears in the new issue of Interview magazine, where she shows off her modeling skills in a number of gorgeous snapshots for a fashion pictorial.
In one photo, the 15-year-old beauty looks like the spitting image of her famous mama as she poses on a bed wearing in a checkered sweater.
Gerber's said in the past that she and the 50-year-old model share more than just their good looks, they also have a lot of similar behaviors.
"When I look at my mom, aside from physical features (of course), we share many of the same mannerisms," Kaia told Teen Vogue in August. "I notice it when looking back on past videos of her. I don't know if it's genetic, or something I've just caught onto, but our actions mimic one another."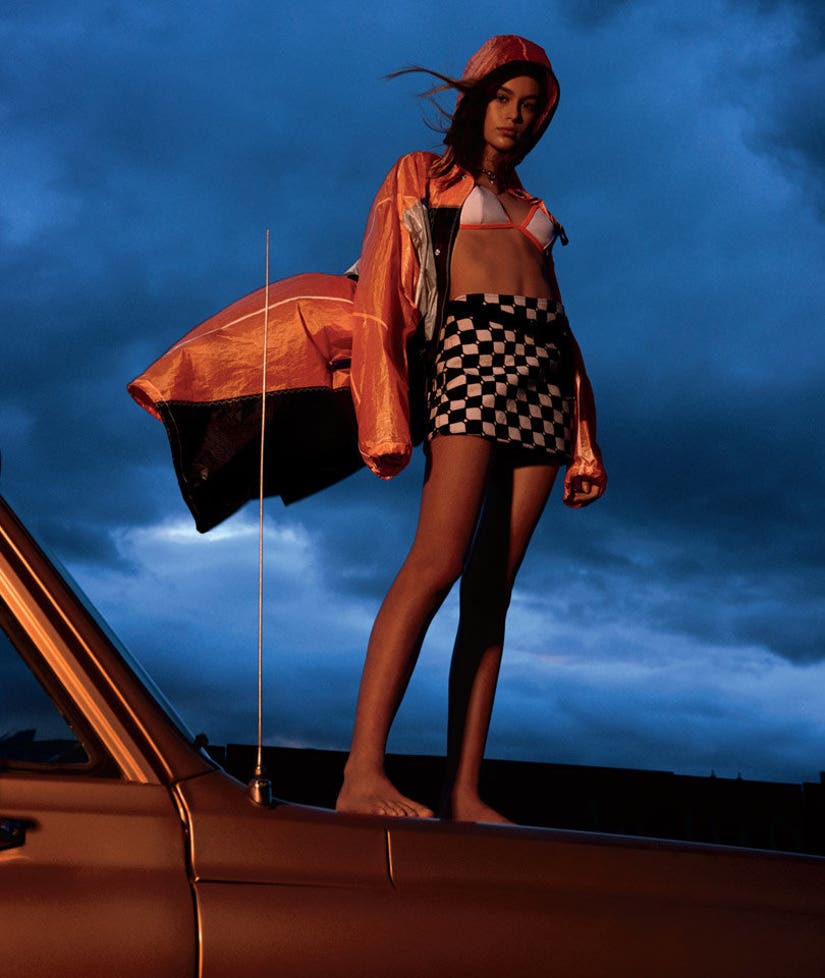 Dominick Sheldon
In a second stunning snapshot from her new photo spread, Kaia stands atop a car while wearing an orange windbreaker, a white bra-top and a checkered mini skirt.
Cindy gushed about her daughter's confidence in the same Teen Vogue issue, noting that her little girl is much more comfortable in her skin than she was at that age.
"You're so much more confident than I was!" she said while interviewing her daughter for the mag. "I didn't start modeling until I was nearly 17. You have a sense of what feels right for you. I don't worry about you staying true to yourself."
What do you think about Kaia's latest modeling gig? Sound off below and check out the gallery above to see more gorgeous celebrity offspring!