Remember former "Toddlers & Tiaras" star Eden Wood?
Well, she's back and she isn't letting the fact that she's 11-years-old stop her from returning to the show that made her famous.
But this time around, the youngster is watching the action from the sidelines—as a judge.
Yep, five years after hanging up her crown, Wood is returning to the pageant world on Wednesday's episode of the TLC show, where she will lend a hand in judging the competition.
Though it's been a while since she's reconnected with her pageant roots, the pre-teen still vividly remembers why she got hooked on competing all those years ago.
"The things that I loved most was just getting on stage and performing, and showing everybody what I can do," she said in an interview with Entertainment Tonight. "It was such a great experience that led into all this other stuff that I've done."
But in recalling her former life of competing in child pageants, she confessed there were certain things she was definitely not a fan of.
"I hated the hairspray," she reveals. "Now it's not that bad because I'm used to it, but the hairspray they used, it always seemed to smell and my face seemed to get frozen."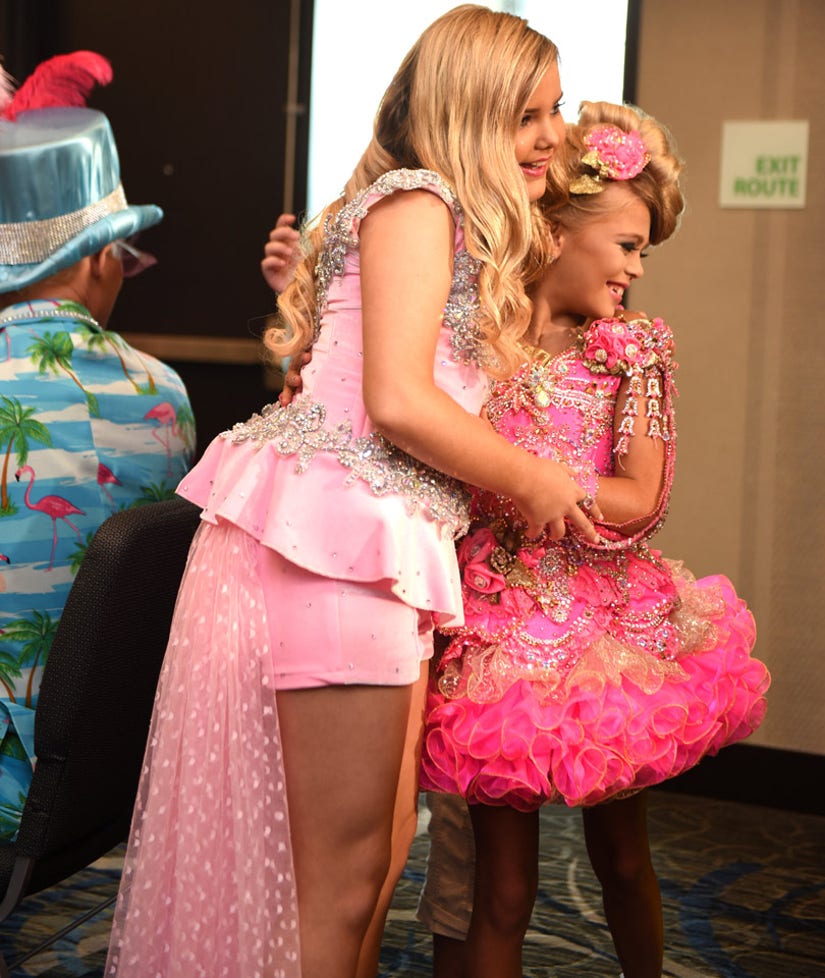 TLC
But it wasn't just her hatred of the hair care product that led her to call it quits on competing.
"I stopped [doing pageants] because I just gradually felt like I didn't want to do that anymore," Wood reveals. "It was just getting old and I didn't feel like going through the hairspray. I wanted to do something different and go on with something else."
So what has the blonde beauty been up to since leaving the show?
The formerly homeschooled kid now attends a school Arkansas where she's a cheerleader. She's also prepping to walk in New York Fashion week in February. But the pageant pro isn't ruling out vying for another crown in the future.
"I know that I'm going to do pageants when I'm older because that'll just be fun," she says. "But I have bought some dresses, and maybe I'll wear 'em in a pageant. Maybe, just maybe."
Catch Eden on "Toddlers & Tiaras" when it airs tonight at 9 p.m. on TLC.