Rihanna is ready to work, work, work, work, work, work!
On Tuesday, the 28-year-old arrived on the New York set of "Ocean's Eight," which she is set to costar in alongside a heavy hitting cast of female leads that includes Sandra Bullock, Cate Blanchett and Helena Bonham Carter.
But judging by the head turning style the Bahamian beauty rocked when she hit the set of the film, we're guessing she'll have no trouble standing out from her fellow leading ladies.
The "Rude Boy" singer arrived in an oversized fur pullover and oh-so-long dreadlock extensions piled on her head. And though RiRi covered her face as paparazzi snapped shots, there was no hiding her larger than life look!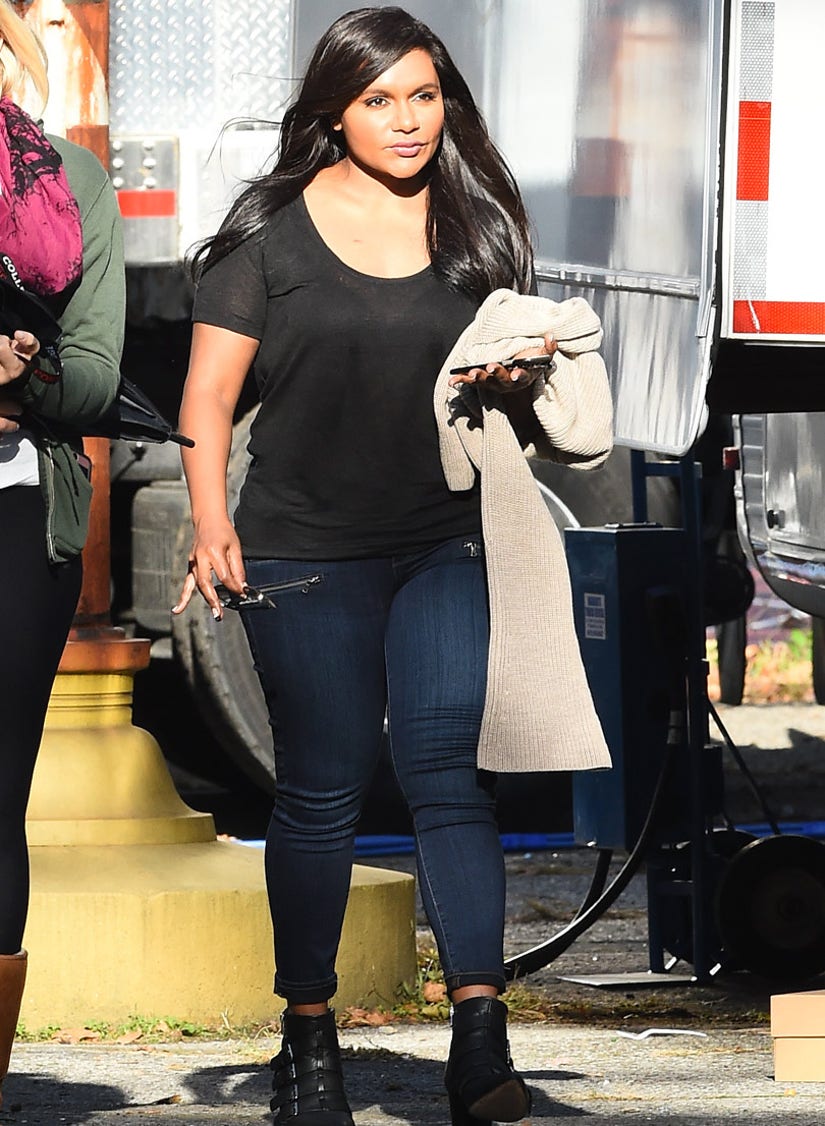 Getty
Rihanna isn't the only "Ocean's Eight" star to have popped up on set; Mindy Kaling was spotted roaming around the trailers in a black tee, skinny jeans and stylish black boots, as well as a ladylike red dress and heels that has us suspecting she was in wardrobe and ready to shoot.
Bullock and Blanchett, meanwhile, kicked off work last month and were even seen shooting a scene for the crime caper on Monday.
Sandy will reportedly play Danny Ocean's ex-con sister. Danny's character, of course, was played by George Clooney in the male-led iterations of the "Ocean's Eleven" franchise. There's a rumor that the plot will revolve around a heist at the Met Gala.
Check out the gallery of complete set shots (above) to see Bullock and Blanchett in action, and to discover what other "Ocean's Eight" stars are already hard at work!