Lauren Conrad is living a pretty picture-perfect life.
The "Hills" alum appears in the new issue of Good Housekeeping, where she opens up about her Christmas traditions with hubby William Tell, shares how they like to spend their date nights and reveals how he's changed her home decor tastes.
Conrad says she's adapted a new Christmas tradition since tying the knot with Tell. "One of my favorite new traditions, which is from my husband William's family, is going over on Christmas morning in our pajamas," she tells the mag. "It's really sweet — his mom drops off a set for me so we'll all match."
Lauren likewise says that she and her musician hubby like to keep their date nights really low-key.
"When William and I go on a date, it's pretty casual," she admits. "We have a local sushi place that we really like to go to. I love a place that you don't have to put makeup on to go to. You can just go, have a glass of wine, eat dinner, and have a really relaxing night. Those are our favorite nights because we have busy days."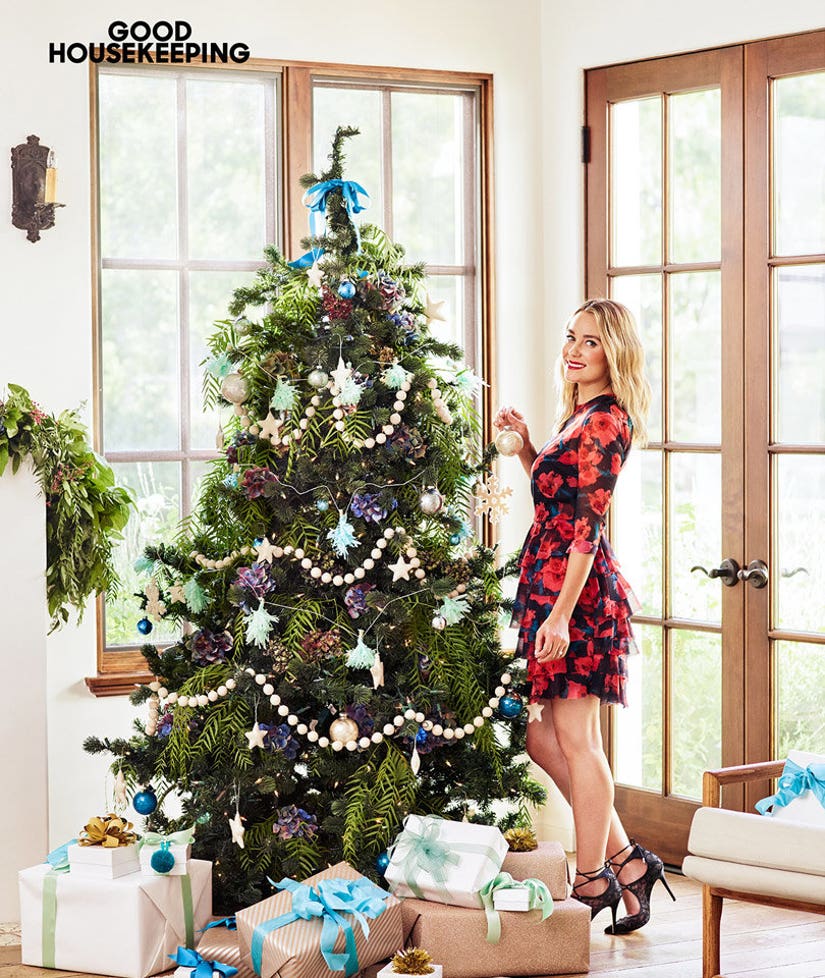 Justin Coit/Good Housekeeping
The 30-year-old beauty -- who's launched an entire empire based on her own fashion and design skills -- says she's learned to compromise her style to create a home that's much more representative of both her and Tell's tastes.
"When William and I first moved in together, he moved into my apartment, which was very girly," she says. "So when we got our first place together, I definitely had to learn to compromise. I've never had to do that before. I mean, a little bit with my roommates, but I think it's good and I think that your home should represent both of you and both of your styles. It's definitely a blend of our tastes. I think he's toned down my girly a little bit, which is good because I'm an adult and everything can't be pink. It's fun."
And when it comes to navigating this holiday season, the reality TV star says it's better to invest in key accessories rather than splurge on different dresses.
"If you go to a lot of holiday parties, it's good to invest in accessories that can help mix up a little black dress, such as a cool embellished jacket, a statement necklace or fun heels. Buying a new outfit for every party can get costly — I like having fun with accessories instead," she confesses.
What do you think about Conrad's comments? Sound off below and check out the gallery above to see more "Hills" stars then and now!