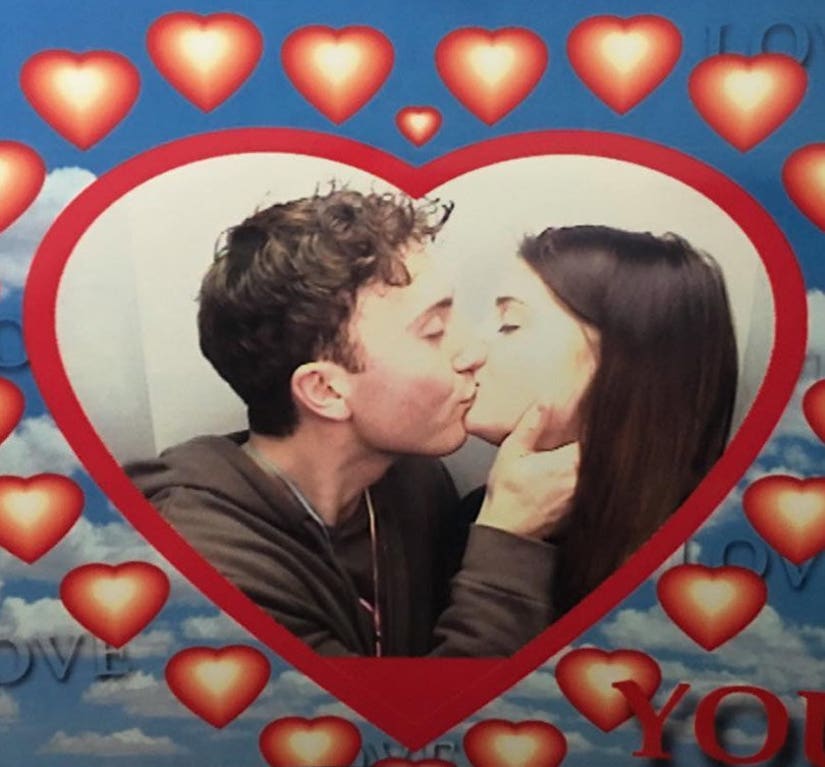 Instagram
Meghan Trainor's lips are movin' ... all over her boyfriend!
Although they just confirmed their relationship status a few weeks ago, things seem to be getting serious between the singer and her new beau, Daryl Sabara.
Trainor, 22, took to Instagram on Wednesday to prove she's falling head over heels for her new boo, 24, by sharing a pic of the duo kissing in a photo booth as the word "Love" floats around them.
The Grammy-winning musician appeared on Chelsea Handler's Netflix show just last month, where she spoke candidly about her love life.
"This is the first time having a boyfriend and being public with it, not first-time ever, but in the famous life," she said of their budding relationship.
Trainor also revealed it was fellow celeb and gal pal Chloe Grace Moretz who introduced them.
"I asked every person I met since day one, 'Find me a boyfriend!' Like, especially new friends too," she explained. "Chloë Grace Moretz is a friend of mine, and day one of meeting her, I was like, 'You know anybody that I could date? Or love? Whatever'"
"And she's like, 'I know the nicest guy in the world, Daryl, and you should meet him.' I was like, 'Daryl? Okay.'"
The actor, best known for playing Juni Cortez in the "Spy Kids" franchise, even joined his songstress girlfriend on her most recent tour.
What do you make of this totally random pairing? Sound off below!