Coco is gearing up for daughter Chanel's 1st birthday bash in style!
The mother-daughter duo looked adorable in a behind-the-scenes pic from a new photoshoot with Vintage Magazine -- which Coco shared on her Snapchat -- where she opened up about her plans for Chanel's party.
"I almost didn't do a birthday for Chanel because this whole year, Ice has been like, 'Really? The party is for the parents. It's not for the baby. The baby doesn't remember anything. She doesn't know what the F is going on in this world yet," she told E! News. "I changed my mind last minute," she added.
"I wasn't going to be one of those parents, where [the child] is like, 'Hey mom, what did I do for my first birthday?' and I go, 'Well you didn't do anything because you didn't remember,'" she joked.
"We're gonna go and have her first birthday at Sugar Factory in Manhattan," Coco continued, "because we love the food there, we love the place, we love the people, so we're just gonna go celebrate there, just have a whole bunch of our friends and family and ... just have fun, baby-style!"
Check out another shot of the mom/daughter duo dressed in matching pink tulle, and posing behind an adorable little cake: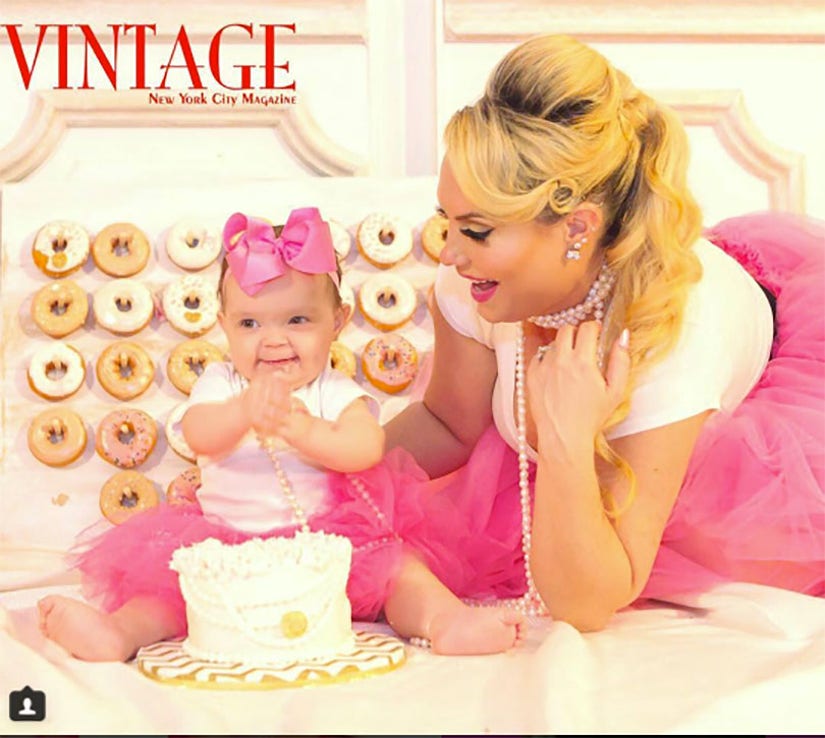 Instagram
She captioned the photo, "Almost a year old!! Nov 28th is my Birthday! This year has been great, I can say I'm a very happy baby! Coming 2017 my feature in @vintagenycmag."
Coco went on to tell E! that the theme of the Vintage magazine shoot will carry over to the party, so expect it to be one fashionable affair!
Weigh in on the comments -- is Chanel the cutest celeb baby or what?!