Ricky Martin is ready to shake his bon bon down the aisle!
In an appearance today on "The Ellen DeGeneres Show," the singer announced he's engaged to his boyfriend of over a year, Jwan Josef.
Before getting into the details of the proposal, the 44-year-old explained how he and the artist first met.
"He's a conceptional artist and I'm a collector so I started looking for art and I saw his art and I went crazy because I really love what he does," Martin told Ellen. "[His art is] really original. And then I contacted him."
"And then you collected him," Ellen chimed in.
"I had no idea what he looked like and then I saw what he looked like and I'm like, yeah," he continued. "And we just got engaged."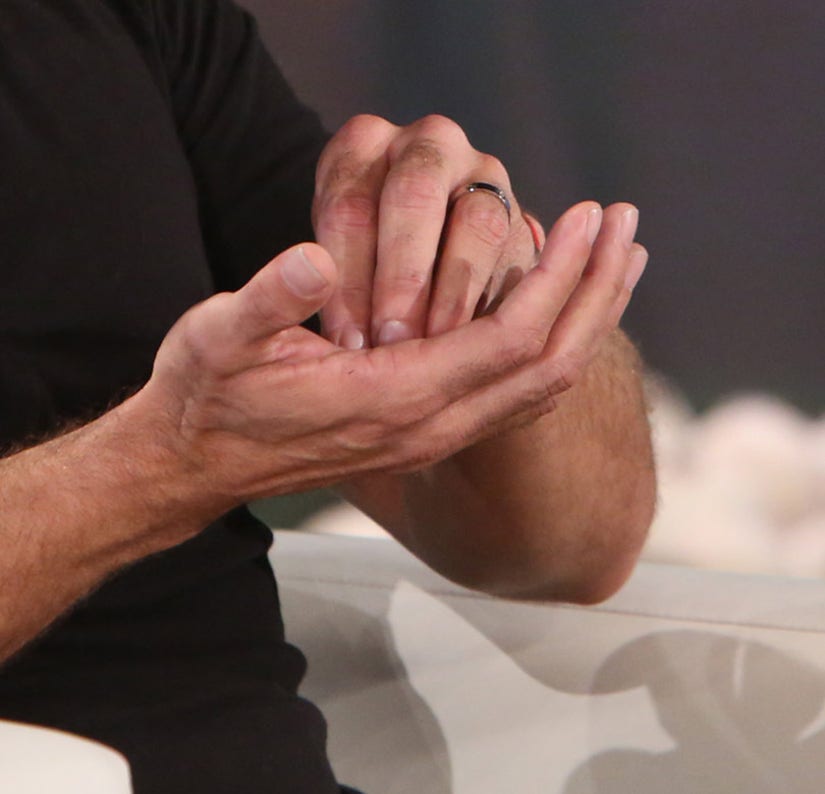 Michael Rozman / Warner Bros.
The "Livin' La Vida Loca" singer began to sweat as he gave DeGeneres the details on the proposal, after showing off his ring.
"I proposed. I was really nervous, but I got on my knees and I took out the little metal box. I just had it in a little velvet pouch and instead of saying 'Will you marry me,' I said, 'I got you something!' "
"Bad," he added, dissing his proposal. "I said, 'I want to spend my life with you' and he was like, 'What is the question?' 'Would you marry me?' That's it."
Calling the proposal "beautiful," Martin added that he had to check with him 30 minutes later to make sure Jwan actually accepted.
This will be the first marriage for Ricky, who is dad to twin boys Valentino and Matteo. "They love each other," Martin added of Jwan's relationship with his children. "It's been perfect."
Congrats to the happy couple!