Blac Chyna is already shedding some major baby weight.
The reality star took to Snapchat on Thursday to document her weight loss journey ... and in the week since baby Dream's birth, she's already knocked off 15 pounds. Of course, the baby herself was 7 pounds right there.
Chyna captioned the snap, "From 192lbs to 177lbs (7 days postpartum). Goal 130lbs my starting weight b4 Dream."
In a follow up post, she added, "I can't believe how flat my stomach is already!!!! Getting dressed tomorrow for the first time can't wait."
Check out the scale pic below: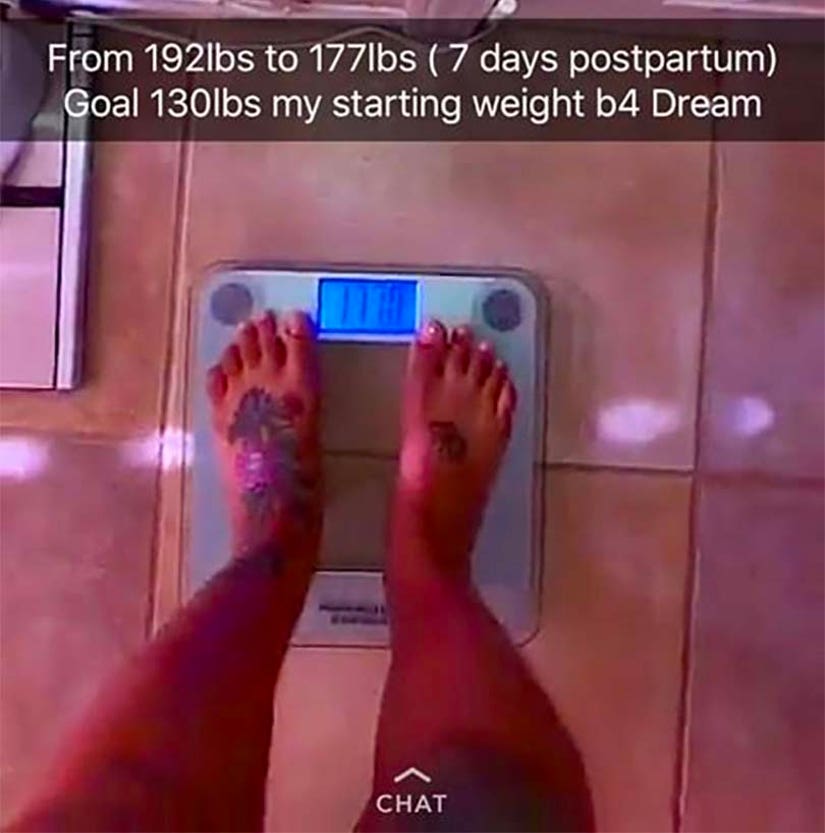 Snapchat
Chyna has been wholly unashamed of her body both during and after her pregnancy -- and both she and Rob Kardashian are on a joint mission to bounce back.
"Oh yeah we snapping back," he recently posted on Instagram. "I'm done with carrying this pregnancy weight," he captioned a split shot featuring slimmer versions of himself and Chyna.
"Me and my baby gonna be righttttttt," he continued. "MOTIVATION TIME‼ We almost there Chy. F--K Chy looks so bomb here aghhhh."
Weigh in on the comments -- Blac Chyna's gonna be back and better than ever, right?