Kylie Jenner's online store is going to be deliciously wicked if we're to go by the indicators she's been throwing out there the last few days.
Over the weekend, Kylie shared some nipple-flaunting photos simply tagged @thekylieshop, and last night, she shared another racy pic featuring the younger Jenner in a state of undress, wearing only sporty undergarments. Kylie's bra is of the sports ilk, and is black, red, and white -- seemingly following her "Kylie" logo. The bottoms are a high-cut brief with the same color scheme, her name emblazoned on the rear.
Kylie gazes through the camera lens in a sultry look-back pose, sitting atop a (cold?) marble countertop.
Check out the smokin' pic below -- and see more of her hottest selfies in the gallery above!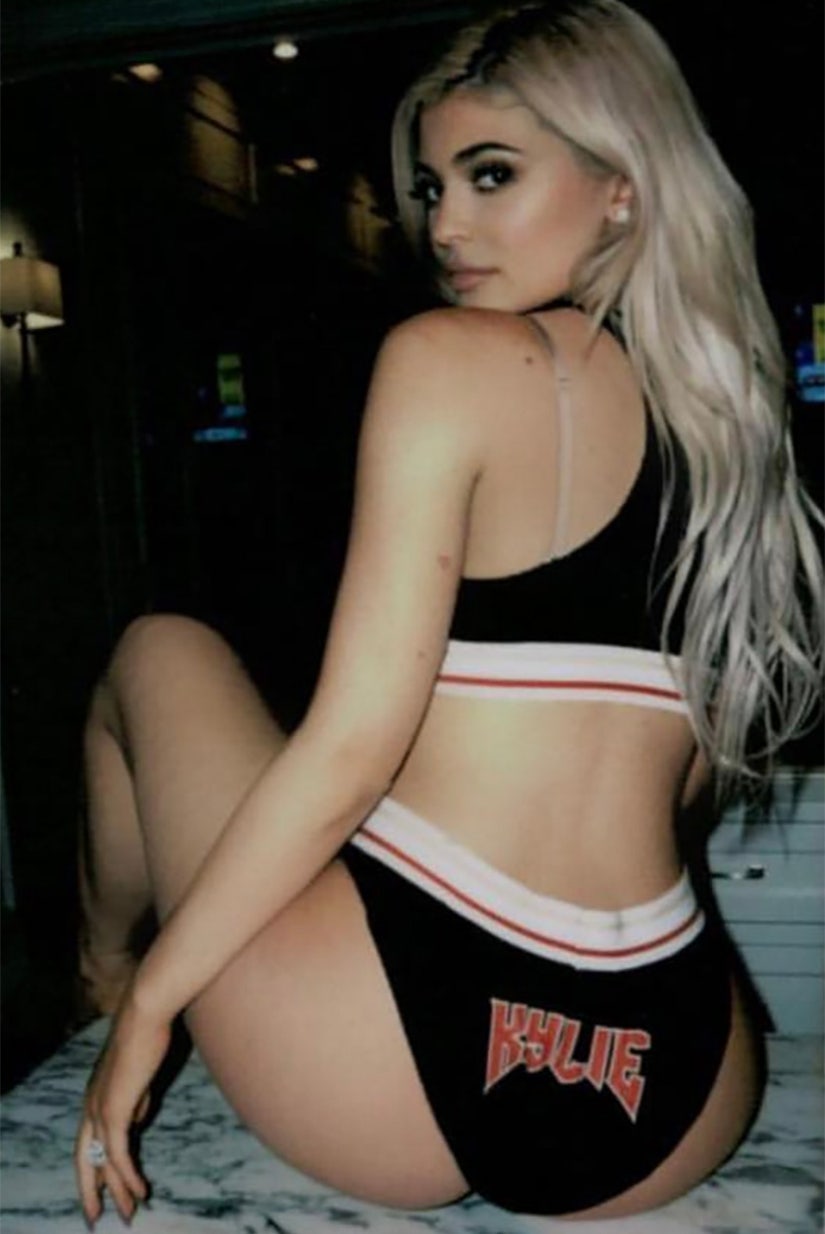 Instagram