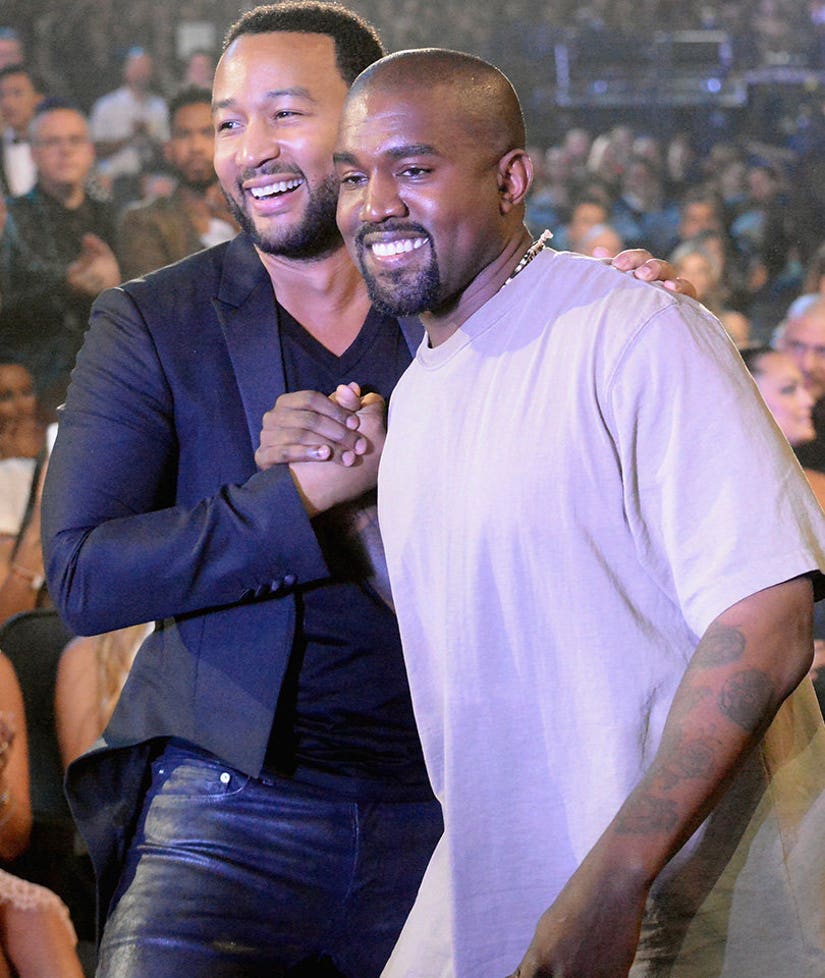 Getty
John Legend's is incredibly close to Kanye West and his family -- and in a new interview, he voiced his concerns about the rapper's recent behavior.
"We were with Kim actually, you know, right before all of that," he told "CBS This Morning," in an undated interview. "I was concerned by what I saw, so hopefully he's getting some rest and some time to figure things out."
The morning show's package makes the full context of those quotes unclear, as he also doesn't elaborate on what he witnessed or when.
TMZ reports Kanye West is currently being held at the UCLA Medical Center for a psychological evaluation. The rapper reportedly started "acting erratically" at the home of personal trainer Harley Pasternak, and that's when someone apparently called for an ambulance, concerned over his mental state.
By the time the EMTs arrived, TMZ reports, Kanye was "calmer" and didn't want to go to the hospital -- so he was handcuffed to a gurney.
Sources close to the family say the "Heartless" rapper was being treated for sleep deprivation leading up to the time of hospitalization. The hospitalization comes after West canceled his tour.