Joe Jonas is an open book!
The sexy singer gets candid about his some of his sexual preferences and relationship with gay fans in a new interview with Pride Source.
During the conversation, the DNCE rocker reveals that he likes mixing up his sex life with a little S&M.
"Some people say, 'We finally can talk about these kinds of things, and we want to go wild and crazy,' but really, it's just stuff we're going through. I feel like I'm free in my life to speak about it, and yeah, everyone should try a little bit of something new in the bedroom," he tells the site.
"It's definitely fun when you bring some whips and leather and whatever you may be into – a little bit of S&M – into the bedroom," he adds. "I wrote it about me and someone I was getting wild with, and maybe (we) busted some outfits out – you know, you get a little crazy. It's a fun song, and I hope people can have fun with it and learn from it."
Joe -- who's definitely bulked up since his Jonas Brothers heyday -- also says his hot bod has definitely gotten him some extra attention from his gay fans.
"I think so! Probably, yeah. I'm seeing it just through DMs," he says of the new interest. "It's quite funny. But I take it as a compliment. It's cool."
"At the end of the day, for me, it goes back to the music, and DNCE has done a lot of cool concerts, like Pride shows," he reveals. "We have a lot of gay fans, and we love that they're so supportive, so hey, if that makes them happy, it's all good."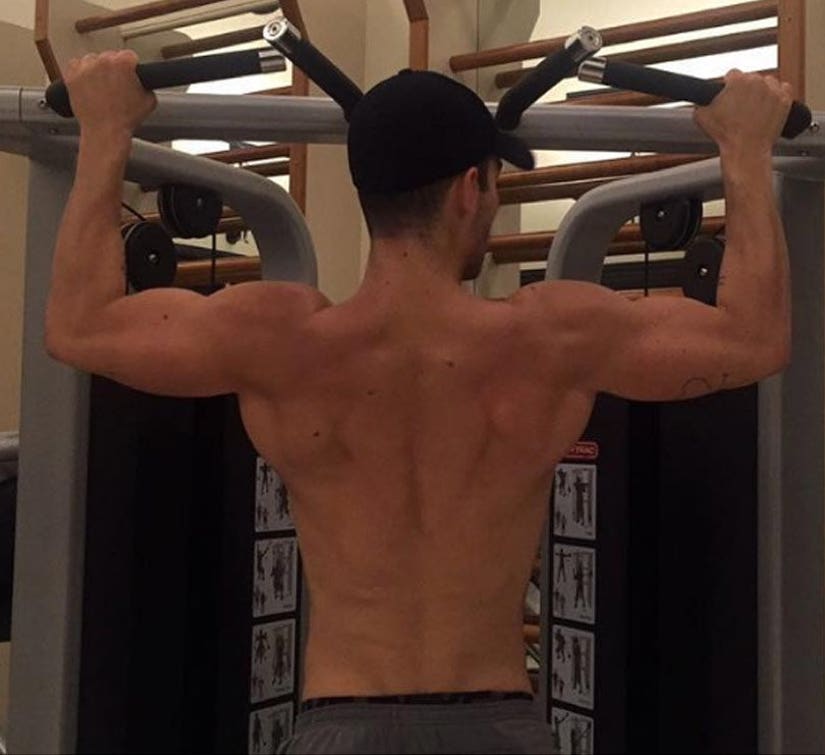 Instagram
When asked what some of his gay fans DM him, Jonas plays coy.
"I bet you could take a wild guess. (Laughs) It's all over the map, from selfies to you-know-what," he explains. "It's funny, too, because you can't really tell what people are sending because everything now is blurred out, and I like to read some of the DMs and hear stories. But, of course, sometimes there are crazy ones, and it's just straight nudity. You have to just find something good in it - or laugh, depending on what it is."
The 27-year-old definitely worked hard for his rock-hard bod, and that included taking it easy on tour.
"I wanted a change of pace and to put myself through a challenge. It's easy to eat junk food and party every night on tour, so I put myself through a season where I challenged myself physically, and I really enjoyed it," he says. "There were days that were tough, but seeing your body slowly changing, you just want to keep on it. I had a trainer on tour with me – this amazing boxer Ava Knight – and she came out and busted my ass, and I was really enjoying it."
What do you think about the singer's candid comments? Sound off below and check out the gallery above to see more child stars then and now!