This is a gift only Miley Cyrus would love.
The pop star took to Instagram on Wednesday to show off what her beau Liam Hemsworth gave her for her 24th birthday.
In the photo collage, Miley holds up a paper box that's been decked out with stickers, rhinestones, ribbon and unicorns and the colorful gemstone ring that she found inside.
"Look at datttt Rainboooowwwwwwww rock! You always know how to make my 'grubby little kid fingers' SHINE!!! (P.S. please take notice of that beautiful packaging!!!! )," the "Can't Stop" singer posted with the pic.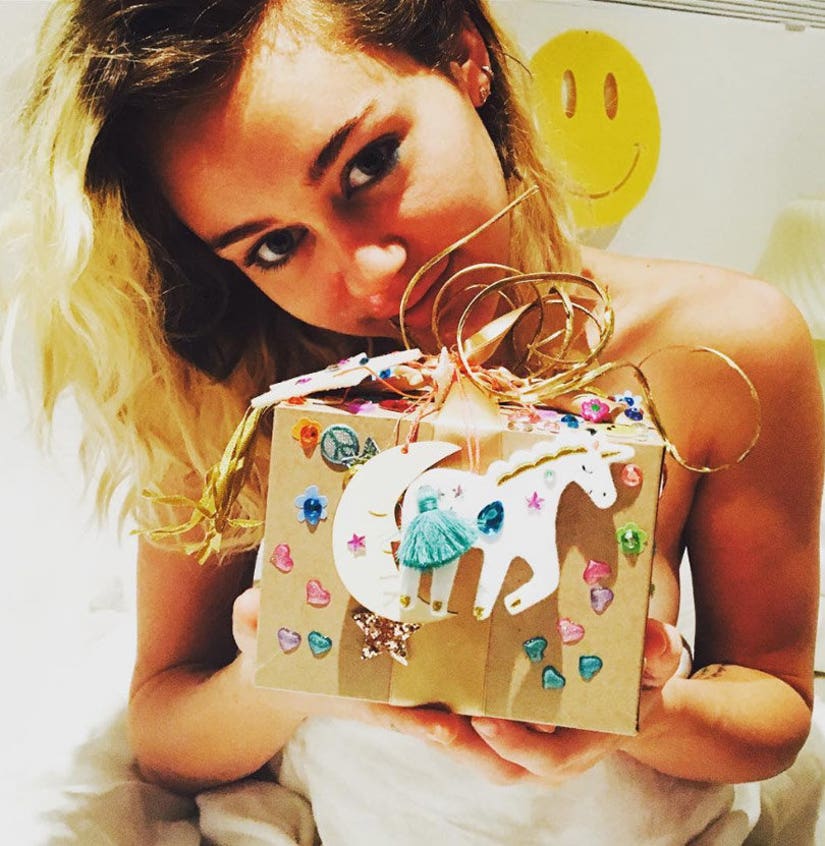 Instagram
The "Hunger Games" star likewise took to his own Instagram account to share a photo of Miley holding up her sweet gift.
"Happiest birthday to my favorite little angel!" he posted with the cute candid.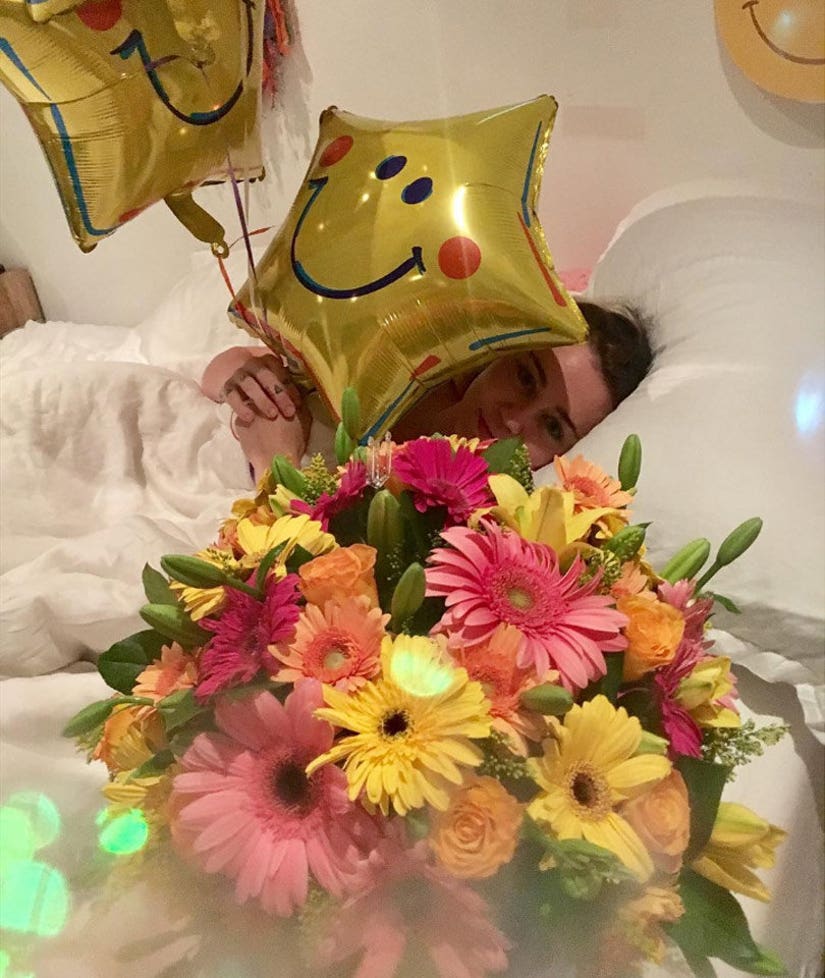 Instagram
It also looks like the actor greeted Cyrus with a bunch of balloons and a gorgeous bouquet of flowers. "Best bday evaaaaaa!!!!!!! Thank you my loooooove," she posted with the photo.
What do you think about Miley's birthday gift? Sound off below and check out the gallery above to see more cute Hollywood couples!