Kylie Jenner's got some smokin' new pics to go along with her smokin' new (old) look!
The younger Jenner shared some extremely tantalizing pics on her Instagram account last night, flaunting her signature curves, her stoic face, and her new darker-hued hair, complete with classy-looking extensions.
Jenner donned a skin-tight, flesh-toned minidress which hid nothing, and wore her uber-long hair straight and simple, which cascaded down her back and to her infamous derriere.
The tight dress accentuated her taut and toned tummy, and revealed just a hint of those nipple rings. Kylie accessorized the look with minimal makeup and a pair of pearl earrings and a ring on her right finger.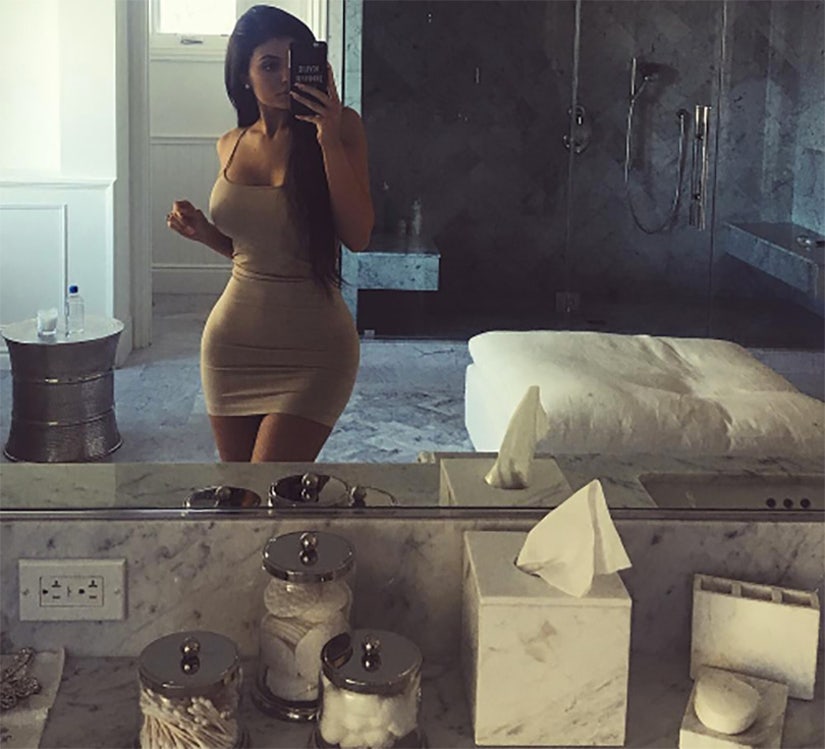 Instagram
We're glad the "old" Kylie is back!
Weigh in on the comments -- do you prefer Kylie with lighter hair or her more natural darker look?