Coco and Ice-T are facing some serious heartbreak today -- after the loss of who they consider their "first baby," their bulldog named Spartacus.
Coco shared the following photo, and revealed that the couple's beloved dog had passed away, with the caption, "My heart is hurting tremendously. Today Sparty died after knee surgery complications."
"He was my 1st baby with Ice," she mourned. "There'll never be another dog like him. Everybody that knew him thought he was very human like and so lovable."
"His full name was Spartacus The Supermodel," Coco continued. "He was only 6. I have been crying my brains out I'm shocked! #oneofakind (I will still keep their pages live @spartandmax because Max won't stop posting pics)."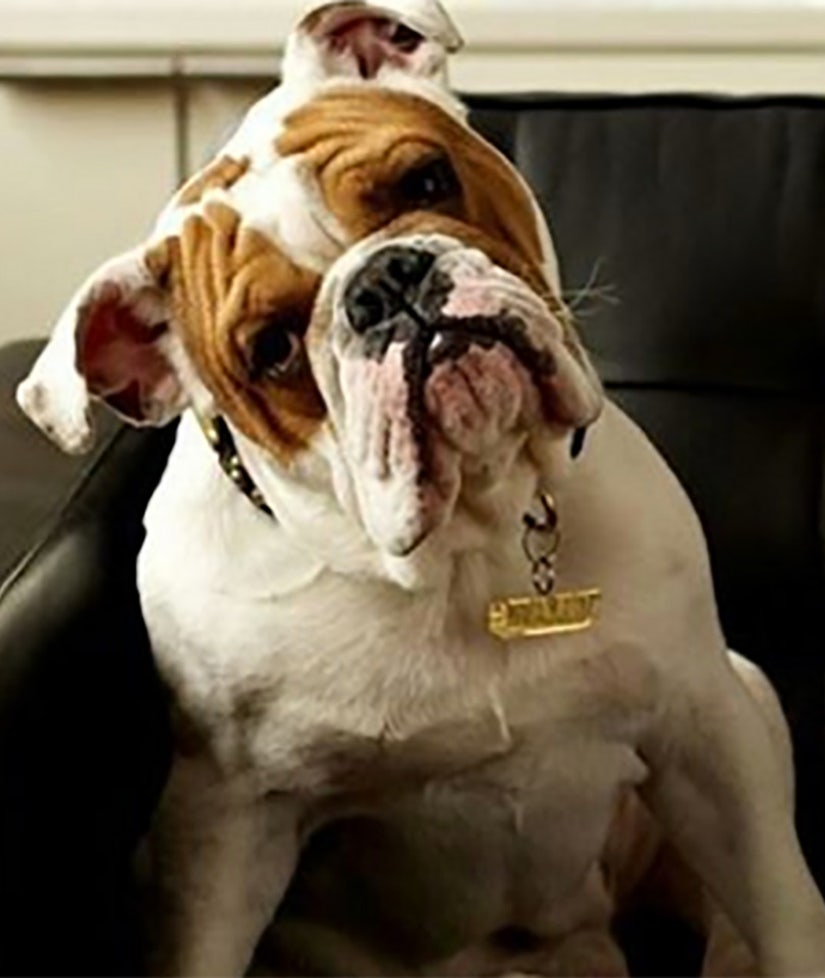 Instagram
Rapper Ice-T also updated his Twitter page with the devastating news, and revealed that Spartacus had knee cancer. Ice-T wrote, "Terrible News: This morning I lost my Best Friend…Spartacus died from complication after surgery..He had cancer in his knee…So sad."
Even baby Chanel had a tiny hand in the matter, and either mom or dad updated her page with Spartacus sadness, too.
"Chanel" wrote, "Lost my big brother, Spartacus, today after knee surgery. He was a cuddler and a lover.. I had a short time with him here on earth but worth every minute of it."
RIP, Spartacus -- see you at the Rainbow Bridge.
Check out some more celebrity pets in the gallery above.
For more of today's hottest headlines, check out the video below!