Mandy Moore is refreshingly candid in a new interview for Byrdie and it's probably as close to a tell-all we're going to get (for now) from the notoriously private star.
"I've never really talked about this," the "This is Us" actress revealed, "but my parents are divorced. My mother left my father for a woman. And both of my two brothers are gay."
"My parents loved each other," she said, "[and] they did an incredible job raising all of us."
Moore thinks her family experience is what prompted the singer to get married.
"[I married singer Ryan Adams to create my] own kind of normalcy. Then I learned that that wasn't going to be the fruitful experience I wanted it to be."
The couple split in 2016 after six years of marriage.
"[My family is] the least traditional," she said.
As for her future, Moore's ready to settle down and pop out a baby of her own in the coming years!
The "Candy" singer said, "I want to have kids in the next couple years," after admitting to taking bellyfuls of vitamins on the regular. "My boyfriend [Taylor Goldsmith] is really good about vitamins, and just this morning I made a pact to start a vitamin routine." That's a good start, anyway!
See the adorable throwback shot Mandy recently shared, featuring her little brothers, while you're at it.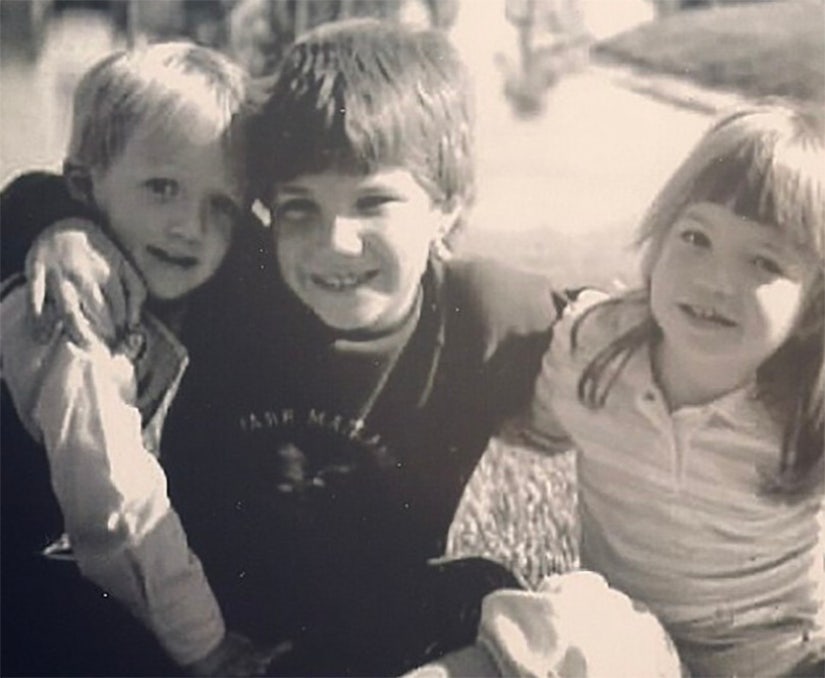 Instagram
These days, though, Moore is extraordinarily happy and settled with the way things have worked out for both her family, and with regard to her personal life.
"[Things are] exactly where they should be. Everyone's so much happier, richer, and more fulfilled, being their authentic selves."
Check out the gallery (above) to see more of your favorite women of the '90s now and then!