Kerry Washington made a jaw-dropping return to the red carpet on Thursday evening with her first public appearance since giving birth to her second child.
The "Scandal" star had a rare date night with husband Nnamdi Asomugha, as the two attended the Ambassadors for Humanity Gala benefiting the USC Shoah Foundation in Hollywood.
The 39-year-old actress stunned in a low cut floral dress that showed off her slim waist and highlighted her cleavage at the event, while her hubby matched her in a sharp, navy blue suit. The sighting comes a little over two months after Washington gave birth to son Caleb on October 5. The two are also parents to 2-year-old daughter Isabel.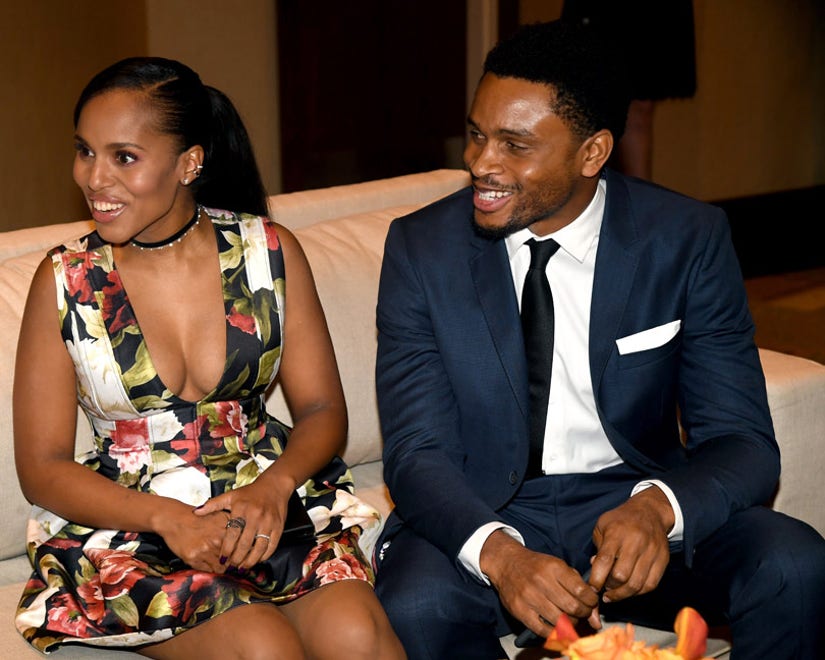 Getty
Inside the event, the two were seen chatting up Steven Spielberg, Rev. Jesse Jackson and George Lucas, who was being honored at the event alongside his wife, Mellody Hobson.
"It is truly an honor to be here with you all at the Ambassadors for Humanity benefiting the USC Shoah Foundation. Steven, thank you for inviting me and allowing me to be part of this very special evening and entrusting me with task of opening it up," Kerry reportedly said during the ceremony.
"I will tell you this: I have known Mellody for many years," she continued. "We met in our work together to end violence against women and girls, and I was quickly enamored with who she is, what she has accomplished, what she wears, how she walks in the world. She is a phenomenal human being—a great girlfriend. She is one of my guiding lights and personal heroes."
She went on to refer to Lucas as "my friend's boyfriend, and now husband" during her speech, calling them both "open-minded and open-hearted."
"They are the real deal, and I can only pray that one day our world reflects what these two imagine and embody. I love you both dearly," she added.