Tarek and Christina El Moussa are focusing on their kids following the shocking news of their split earlier this week.
The couple who appear on HGTV's home renovation show "Flip or Flop" announced their separation on Monday, but have actually been living apart since May.
Tarek returned to social media on Wednesday night to post for the first time since the news broke, posting a photo of him with the couple's 6-year-old daughter Taylor. Tarek and Christina also share 15-month son Brayden.
"Me and the #love of my life #crushing it!!! It's been a #crazy few days but we #love our kids soooo #much," he captioned the photo. "My #heart and #soul"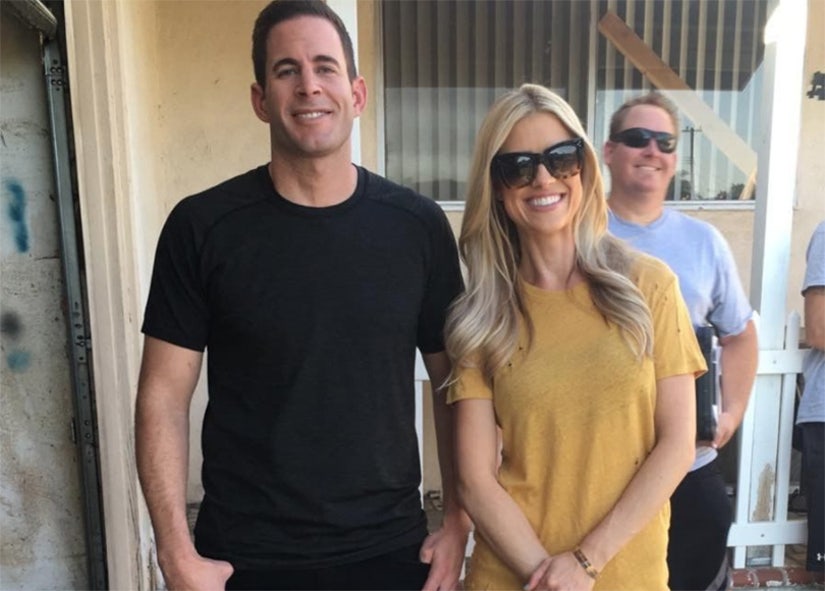 Instagram
The two called it quits back in May, after what the two call an "unfortunate misunderstanding" where the "police were called to the house in an abundance of caution." Tarek reportedly ran into the woods with a gun, causing a suicide scare, according to TMZ.
"There was no violence and no charges were filed. We chose to get counseling to sort out our relationship. Together, we have decided to separate while we reevaluate the future of our marriage," they added in a statement.
The two will continue to work together on their show, but both have started dating other people. Christina is reportedly seeing a contractor, Gary Anderson, who has worked with the El Moussas in the past.