Rob Kardashian just wants to make things right for his baby girl.
The 29-year-old "Keeping Up with the Kardashians" star took to Instagram on Monday to share a new photo and promise for his daughter Dream Kardashian.
"I am going to get better for you Dream," he posted with a shot of his and Blac Chyna's baby girl getting a bath. "You are my life and gave me a new start on being a better me. Love you."
Kardashian followed up the photo with a pic of him and Chyna, where he revealed why he took to social media over the weekend to blast his baby mama after their alleged breakup.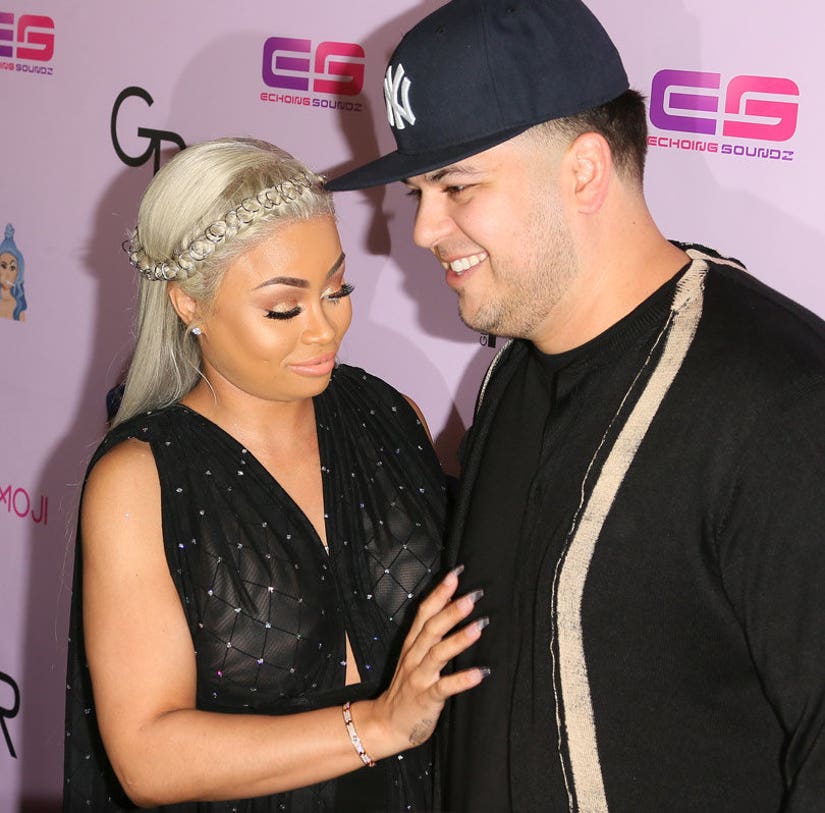 Getty
"This weekend I was in an emotional bad place and did some things that embarrassed myself and my family," he wrote with the photo. "I apologize and I'm seeking help to deal with my flaws/issues. Please pray for me and I'm sorry @blacchyna. You are a great mother to our child and I love you."
On Saturday night, Chyna's Instagram account was hacked after she and Rob had announced they broke up. Chyna's reported messages on the social media site, sent Kardashian into complete meltdown mode.
"I have never been this heartbroken in my life. Chyna was my Family and thought we were getting married," he posted after the incident. "I treated her as a Queen. My baby girl is 1 month old and Chyna took her and left this beautiful home that I just bought for us. Right before Christmas. Someone I have given my all too. I Loved every inch of that woman and loved everything that came with her. I truly loved Angela."
"I gave everything I owned for her," he said. "And this isn't for some ratings this is my real life so please understand I'm just being open right now," he continued. "Cuz if it was for ratings I wouldn't explain all this here. And with Chyna's messages and her leaving with everything and the baby I am broken."
What do you make of all of this drama? Tell toofab in the comment section below!