Margot Robbie is a married woman.
In an Instagram snap taken late Monday night morning, the "Suicide Squad" star posted a pic of herself, her new husband Tom Ackerley, and a marquise-style diamond ring, confirming the couple's marriage.
It was reported on Monday that the two were married in a secret ceremony in Australia over the weekend.
Australian-born Robbie met British Ackerley on the set of the World War II drama "Suite Française" in 2013. The duo were spotted packing on the PDA later in 2014. In May 2016, Robbie told Vogue that Ackerley changed her mind about relationships entirely.
She said: "I was the ultimate single gal. The idea of relationships made me want to vomit. And then this [relationship] crept up on me. We were friends for so long. I was always in love with him, but I thought, 'Oh, he would never love me back. Don't make it weird, Margot. Don't be stupid and tell him that you like him.' And then it happened, and I was like, 'Of course we're together. This makes so much sense, the way nothing has ever made sense before.' "
According to photos taken inside the nuptials, the bride wore an off-shoulder white wedding dress and simple, loose waves. Reportedly, guests weren't even told the location of the ceremony, and were picked up at random locations near Byron Bay and the Gold Coast and later dispersed to the wedding site accordingly.
Reports say that approximately 50 guests attended the soirée, and the festivities ended around 11 p.m. local time.
See the ring (below) and more celebrity wedding and engagement bling in the gallery (above).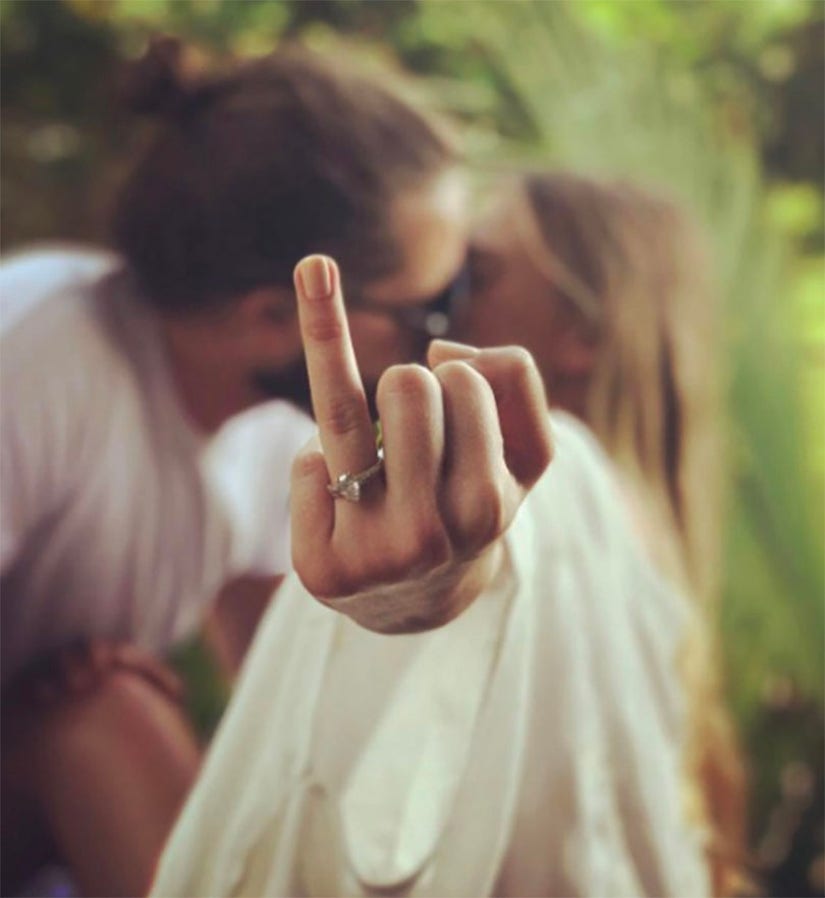 Instagram