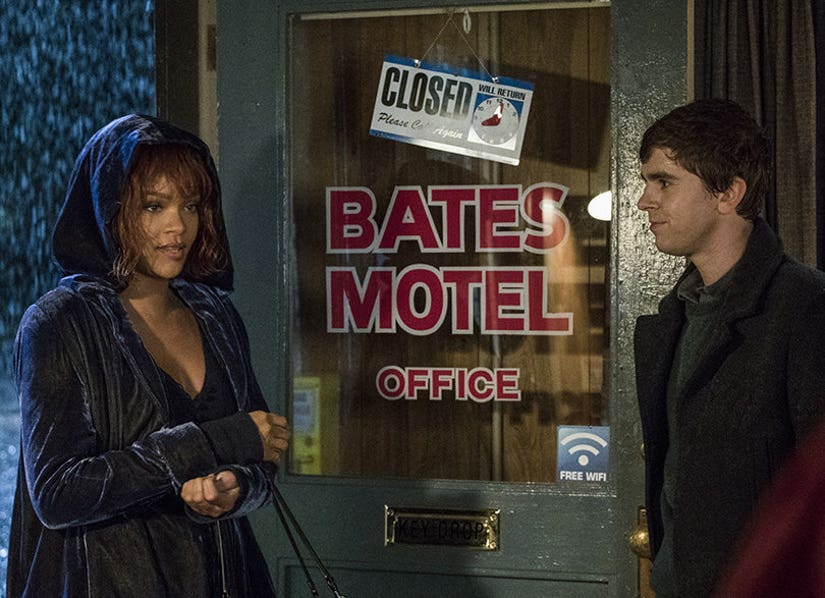 A&E
Someone tell her to avoid the shower!
Rihanna appears in the new season of "Bates Motel" as Marion Crane -- Norman Bates' immortalized on film by Janet Leigh in the 1960 classic "Psycho" -- and today, we've got the first footage of her in action.
A&E released a brand new promo for the show's seventh season on Tuesday, showing just how much the lines between Norman (Freddie Highmore) and Norma Bates (Vera Farmiga) have blurred as he begins to dress, talk and act like his deceased mother.
With bodies popping up all over the place, Sheriff Alex Romero (Nestor Carbonell) on the offensive and the "Work" singer asking for a room at the motel, it's sure to be one wild final season.
"We're taking threads of that story and definitely using them so it's recognizable, it's just where we go with it is very different," executive producer Kerry Ehrin said of Marion's introduction to the show. "He's in a very fragile and lonely place, and Marion Crane is a charismatic woman, she's super present when she's with him and she's very attractive — all those things are exactly what he needs right at this moment."
Her role as Marion is only one of three acting gigs Rihanna has lined up this year. She'll also appear in "Valerian and the City of a Thousand Planets," due out in July, and has been filming "Ocean's Eight," out next year.
"Bates Motel" returns to A&E on Monday, February 20.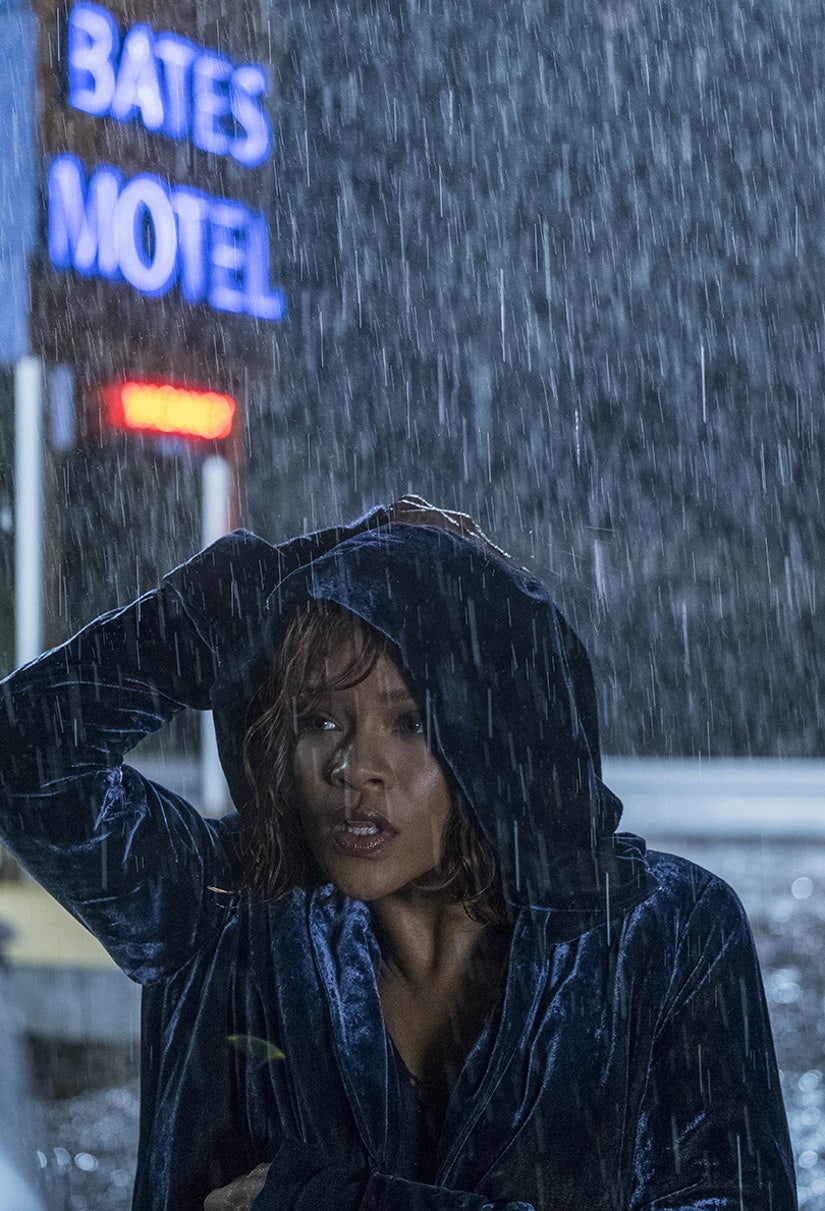 A&E