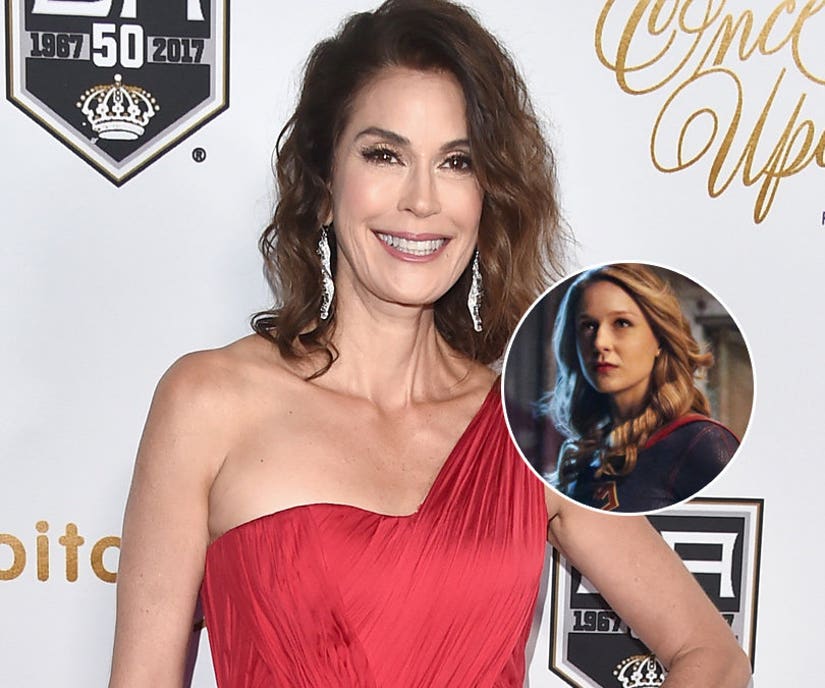 Getty/The CW
Lois Lane is moving from Metropolis to National City!
Former "Lois & Clark: The New Adventures of Superman" star Teri Hatcher has joined the cast of CW's "Supergirl."
While her role is still being kept under wraps, Hatcher will play a villain for a "multi-episode arc" that will see her becoming the "Big Bad" of Season 2.
"No offense to any of the wonderful actresses who have also played the part, but Teri Hatcher is my all time favorite Lois Lane," the show's executive producer told Variety in a statement. "To have her come back to the SuperWorld in a completely different part is an unbelievable gift to me, Greg [Berlanti], and the fans."
Hatcher most recently starred on CBS' reboot of "The Odd Couple" and did voice work for "Jake and the Never Land Pirates." Before that, she headlined "Desperate Housewives," on which "Supergirl" star Mehcad Brooks also appeared.