Chrissy Metz is standing by her TV man on and off screen.
Though Chrissy's curves on are all her own, co-star Chris Sullivan wears a "fat suit" to play Toby on the popular NBC show. But when a viewer on "Watch What Happens Live with Andy Cohen" said she thought it was "ridiculous" they cast an actor who had to pad himself for the part, Metz defended the choice.
"I appreciate your opinion and everyone has one and that's great," Metz replied. "We tested a lot of gentleman who were bigger and I get it, the authenticity is kind of ruined by that, but Chris has been heavier and I think he understands the plight of being overweight and he was the best man for the job."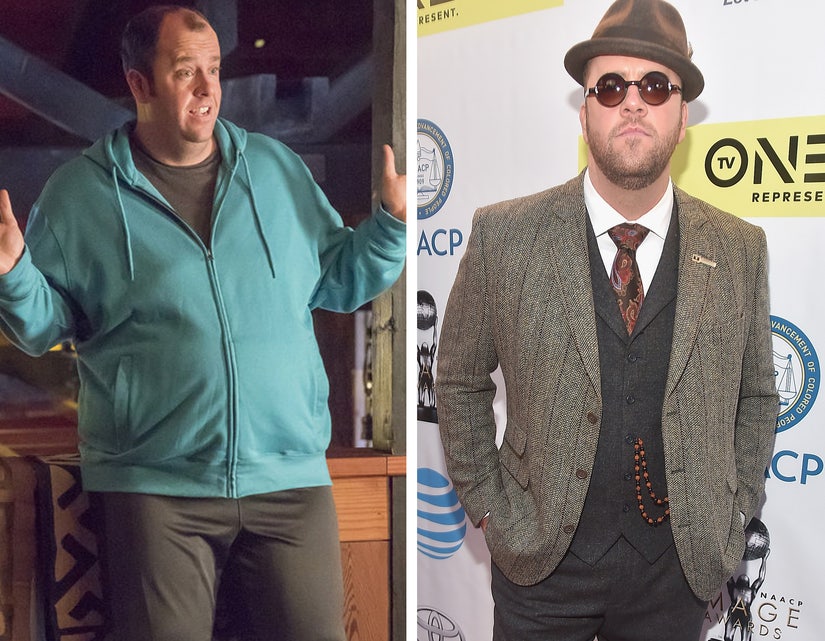 NBC/Getty
She then compared the padding process to extreme makeovers other celebrities do for a role on a regular basis.
"People wear prosthetics all the time and this happens to be weight, as opposed to a nose or a chin," she added.
Cohen pointed out Metz herself wore extra padding when she appeared on "American Horror Story: Freak Show."
"I wore a very large couch basically," she said with a laugh. "It's just kind of the name of the game."
Later in the show, Chrissy was asked how she's able to cry on cue for some of the more emotional scenes in "This Is Us."
"When you got a lot of things going on in your life, you got a lot of things to pull from," she said with a smile. "Or you can just read what the Internet trolls say about you."
"No, they don't make me cry," she then clarified. "Their perception is their reality. It's about them projecting about themselves."