Anson Mount first hit our radar when he co-starred opposite Britney Spears, Zoe Saldana and Taryn Manning in the classic '00s film "Crossroads." With his character's skills on the guitar and the way he looked in a tank top, it was easy to see why Lucy (Spears) ended up falling for him.
Mount, now 44, went on to star on AMC's "Hell on Wheels" and was just cast as Black Bolt on Marvel's upcoming "Inhumans" television show.
With the road trip flick celebrating its fifteenth anniversary this year, Mount opened up about his experience working on the film in an open letter he shared with TooFab.
TooFab has the actor's special message to the women of "Crossroads":
I had an enormously good time making "Crossroads" for the following reasons: [Producer] Ann Carli, [Writer] Shonda Rhimes, [Director] Tamra Davis, Taryn Manning, Zoe Saldana, and Miss Britney Jean Spears. I was lucky enough to have one of those rare film experiences in which I was outnumbered. I was surrounded by women. Beautiful, powerful, supportive, funny, fantastic ... WOMEN. I consider myself a better man and a better actor for the experience. I love working with women, because I believe they are far better at navigating the strange ocean of social interactions that constitute film production, and they handle stress on a more intuitive level. For reasons more complicated than I can possibly understand, there is an extreme gender gap in Hollywood. We're working on correcting that and we're getting better at it. Tamra Davis represents one of the few filmmakers to have bridged that gap and to have become respected in this industry, both for her narrative and her documentary work. I hope there are more who will follow in her footsteps.
Every now and then I bump into people. I saw Taryn at a very boozy Christmas party in December of 2015 and it seems like it was yesterday. I dropped by to see Tamra and her family in Manhattan and I realize now that it was probably the year before that. I spoke to Ann Carli when she put in a good word for me, helping me to land the lead role in "Hell on Wheels". That was in 2010. Time is fleeting. Such is life, and such is filmmaking.
It's wild being in my forties and seeing people still discovering "Crossroads", whether it is for the nostalgia, for the campy fun of it all, or for the youthful sincerity of a new generation. For myself, it is a time capsule. When I see it, I don't see what you see. I see myself, 28 years old... cocky... scared... exited... standing in a parking lot in Louisiana, laughing with Taryn as we sip hot cocoa and watch the grips rig the convertible. The laughter dies, Taryn wanders away, and I wonder to myself ... "How the hell did I get here?"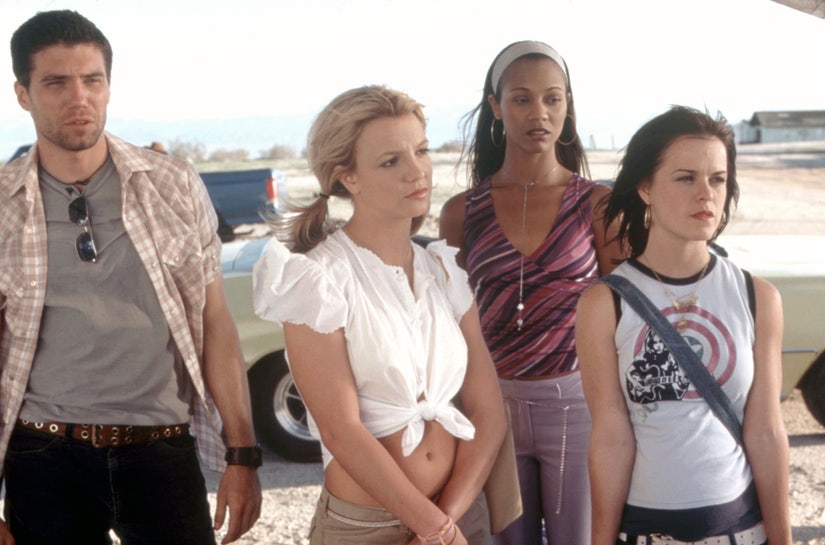 Everett Collection
See what the entire cast looks like now in the gallery above.