When "Dancing with the Stars" announced its cast for Season 24, there were more than a few fans scratching their heads when the name Bonner Bolton was revealed.
The bull rider-turned-model is partnered with professional dancer Sharna Burgess, but isn't quite as well known to celebrities like Mr. T, Nancy Kerrigan or Olympian Simone Biles.
The 29-year-old "second generation cowboy" has been bull riding professionally for 11 years and has apparently earned $500,000 doing it. He's also signed to IMG modeling agency.
If you like what you see above, keep reading for 5 things you should probably know about Bonner Bolton.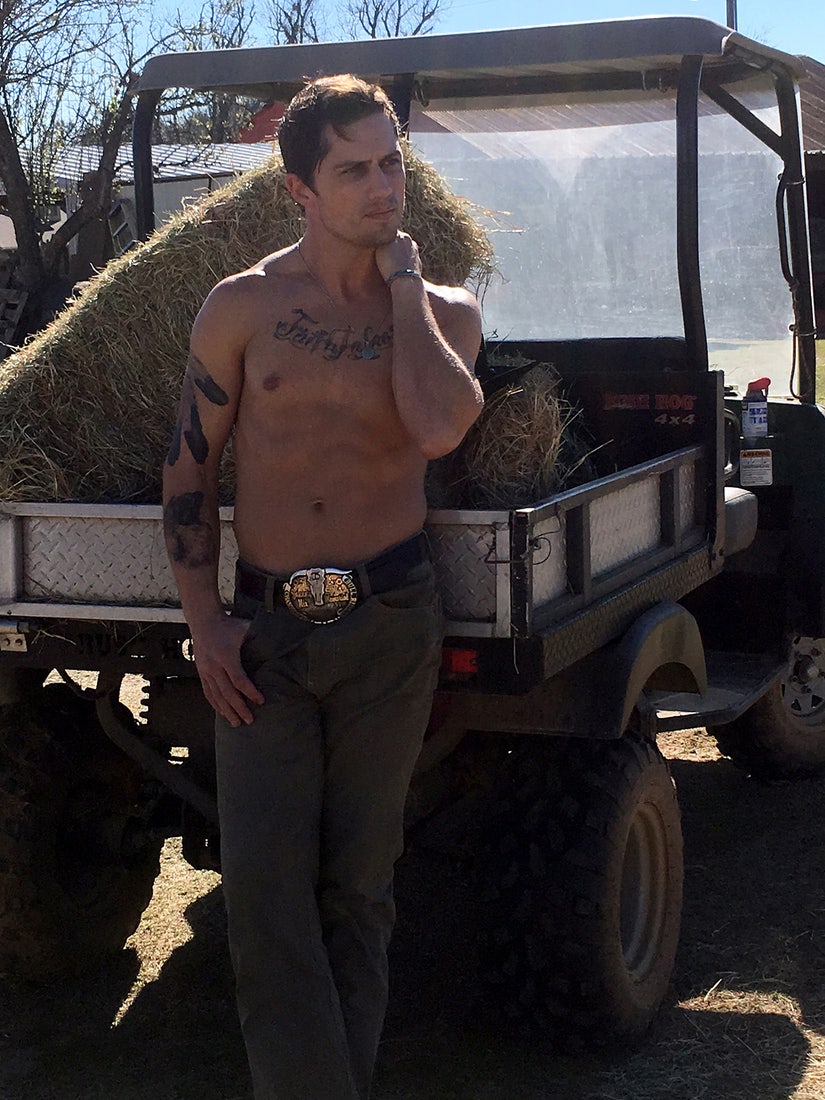 SplashNewsOnline.com
1. THIS Is What He Looks Like Shirtless
Bolton and partner Sharna Burgess apparently met for the first time at his ranch in Millsap, Texas, where he happily posed sans shirt for a photographer documenting the introduction.
The model has drawn comparisons to Tom Hardy in the past, and while we don't really see it, we're not mad about these photos either.
Bolton's body is peppered with tattoos, which include what appears to be the word "Faithfulness" across his chest and the state of Texas on his left forearm.
Waiting for your permission to load the Instagram Media.
The sexy cowboy ended up in the hospital in January 2016 after falling off a bull and landing on his head.
He cracked his C2 vertebra and was paralyzed from the neck down for three hours before sensation returned.
"We're constantly trying to make it as safe as we can, but at the end of the day, it's man versus beast and there's nothing safe about it," he told GQ of the sport.
We have a feeling we're going to hear a lot about this accident on "DWTS" this season.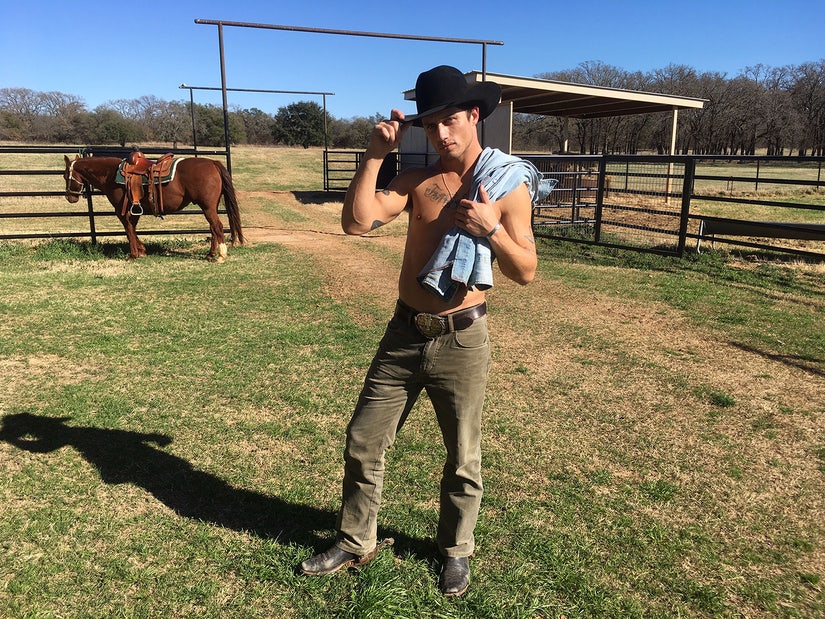 SplashNewsOnline.com
3. He Was a Stunt Double for Scott Eastwood
Bolton was one of four stunt doubles for Clint's son in the cowboy flick "The Longest Ride," based on a Nicholas Sparks novel.
"It was cool," Bolton said of the experience. "I had to handle a lot of pressure right there. I think that is comparable to what it might feel like being in a World Championship round position at the World Finals."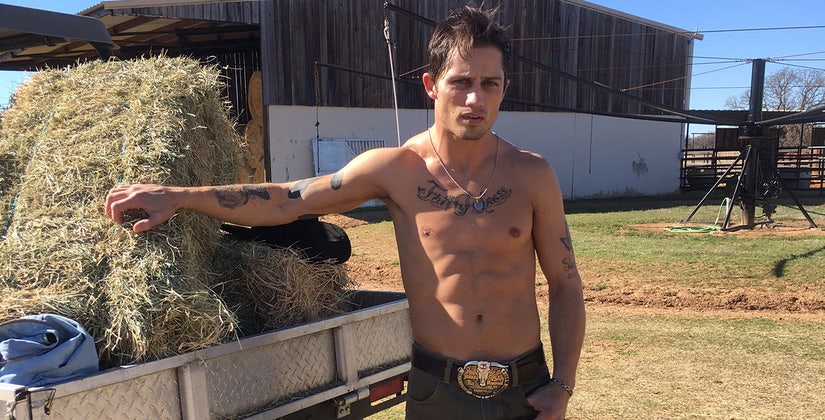 SplashNewsOnline.com
4. A Few of His Favorite Things
According to various profiles around the internet, Bonner enjoys "old rock and roll" music, the movie "Lonesome Dove," Mexican food and many outdoor activities.
In addition to bull riding, he also enjoys swimming, snowboarding, wake boarding, fishing, hunting, Tai Chi, hot yoga and P90x workouts.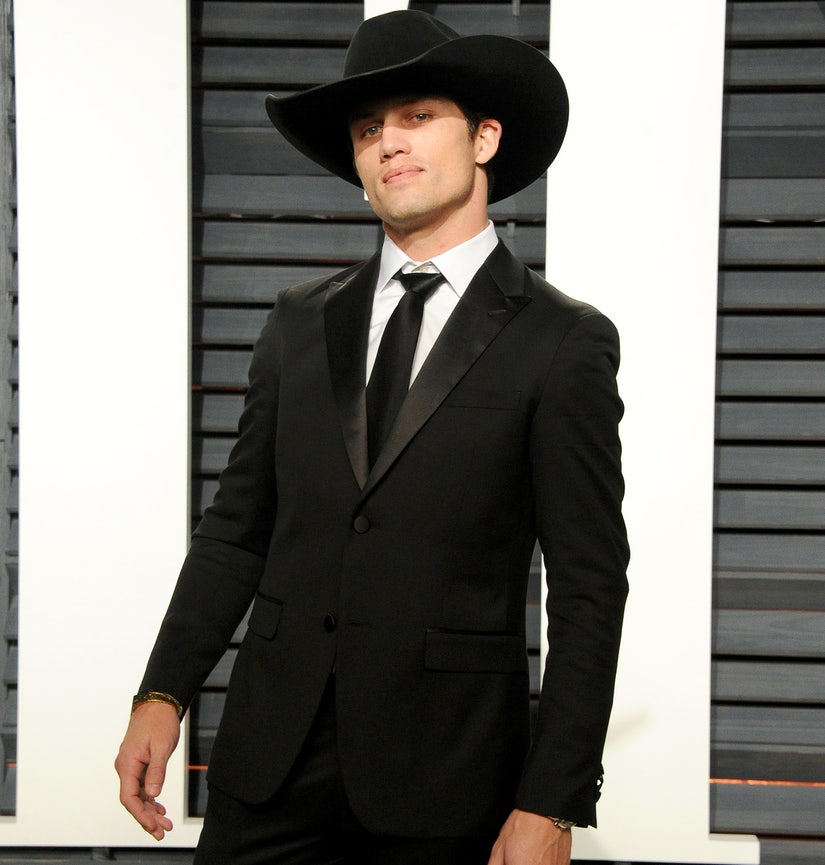 Getty
Bolton made an appearance at this year's Vanity Fair Oscar party just last weekend in Los Angeles, trading his blue jeans for a dapper suit.
"Dancing with the Stars" kicks off with its 400th episode on March 20.